Top Biotech and Pharma Stocks to Bet on Cancer Cure & Control
Posted On October 10, 2019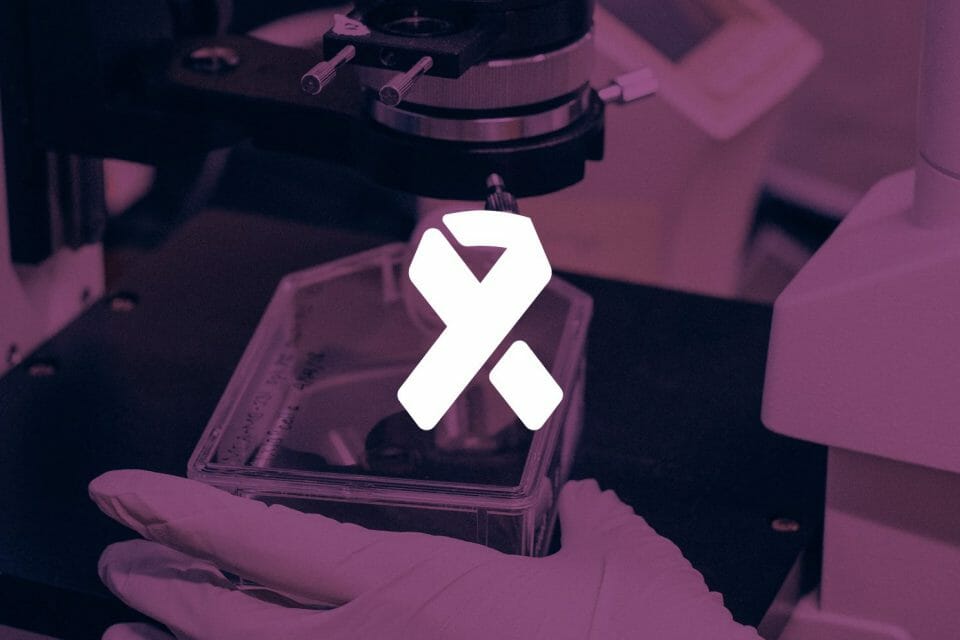 Cancer fighting drugs and therapy companies are poised to profit from long term aging trends of the population as well as the rise of cancer in general. There are now companies that are trying to personalize treatments with gene therapy.
Here are Canadian and US companies that are producing innovative methods to control and cure cancer.
👨‍⚕️ Healthcare
Canada Stocks
Oncolytics Biotech (ONC-T)
A company that specializes in treating solid tutors. There is still a long way to go but the product has huge potential.

Concordia International Corp (CXR-T)
The company focuses on treating ADHD, cancer and asthma. They went through a restructuring, along with many other Canadian drug manufacturers.

Medx Health Corp. (MDX-X)
A company that has recently changed their President and CEO. It is a medical device manufacturer that helps diagnose skin cancer, and they are now entering Spanish-speaking countries.

U.S Stocks
Amgen Inc. (AMGN-Q)
A developer and manufacturer of biotechnology based therapy. They have several cancer fighting drugs in their repertoire including a new colorectal cancer drug. They have surpassed earning estimates in the last year and pays a dividend of 3%.

Celgene Corp (CELG-Q)
An American biotech company that specializes in cancer and inflammatory disorder therapy. They are starting the process of merging with BMY-N. A good cash flow generator.

Bristol Myers Squibb (BMY-N)
The company has several blockbuster immunotherapy drugs in their pipeline, as well as some chemotherapy products for leukaemia. The company has announced plans to acquire Celgene that will add several other high profile drugs.

Pfizer Inc (PFE-N)
One of the largest pharmaceutical companies in the world. It is currently in its seasonal weakness which is mid-October. It has enjoyed long term support levels and is consolidating well.

AbbVie Inc. (ABBV-N)
Their blood cancer drug is projected to be one of the top best selling drugs in the world in the near future. The company also has other oncology drugs such as a top-selling immunology drug called Humira. They are currently in the process of acquiring Allergan.

Johnson & Johnson (JNJ-N)
A global medical devices, pharmaceutical and consumer goods company. Their drugs are doing well and the company remains very profitable but volatile. They are going through a litigation for opiates and a ruling against their anti-psychotic drug.

Novartis AG (NVS-N)
One of the world's largest pharmaceutical company based out of Switzerland. They sold off their ophthalmology business and are refocusing on generic drugs. The company also has many drugs that are close to approval that could become blockbuster drugs.

GlaxoSmithKline PLC (GSK-N)
A British pharma company that is refocusing away from consumer products to pharmaceuticals. The company is doing well with 5% dividend. However, there is a hard brexit risk.

Astrazeneca P L C (AZN-N)
A well diversified and global pharmaceutical company that specializes in oncology. They pay a great dividend and are focusing on less price-sensitive areas.

Gilead Sciences Inc. (GILD-Q)
An American biopharmaceutical company. They consolidated for the last year and a half. The company is doing well, with a 4% yield. They have a history of blockbuster drugs with Hepatitis C and HIV.

Regeneron Pharmaceuticals Inc (REGN-Q)
A biotech company with good free cash flow. They have some drugs for niche markets. Their earnings don't come from one specific sector of their activity.

CRISPR Therapeutics AG (CRSP-Q)
A smaller company that is developing gene medications. They have a gene-editing tool that has the potential to cure several diseases, including some cancers.

Varian Medical Systems (VAR-N)
The company specializes in radiation therapy equipment to treat cancer. The trend for cancer radiation therapy is still positive and analysts think there will be an up-tick in sales.

Merck & Company (MRK-N)
Their main drugs are for treating diabetes and oncology. They have a great pipeline of new drugs that are coming up and will drive revenues over the long term. They pay a dividend of 2.65%

Eli Lilly & Co. (LLY-N)
A global pharmaceutical company that recently made an acquisition in oncology. It has been one of the best growth companies with a rate of 10% EPS.

Abbott Labs (ABT-N)
A diversified healthcare company. It sells generic drugs to emerging markets. They also have medical devices and are diversified globally. A very safe play, especially considering that they have raised dividends for 47 years straight. Yield of 1.50%.

---
Trending Now