Tips for Young People Moving Out on Their Own
Posted On January 15, 2019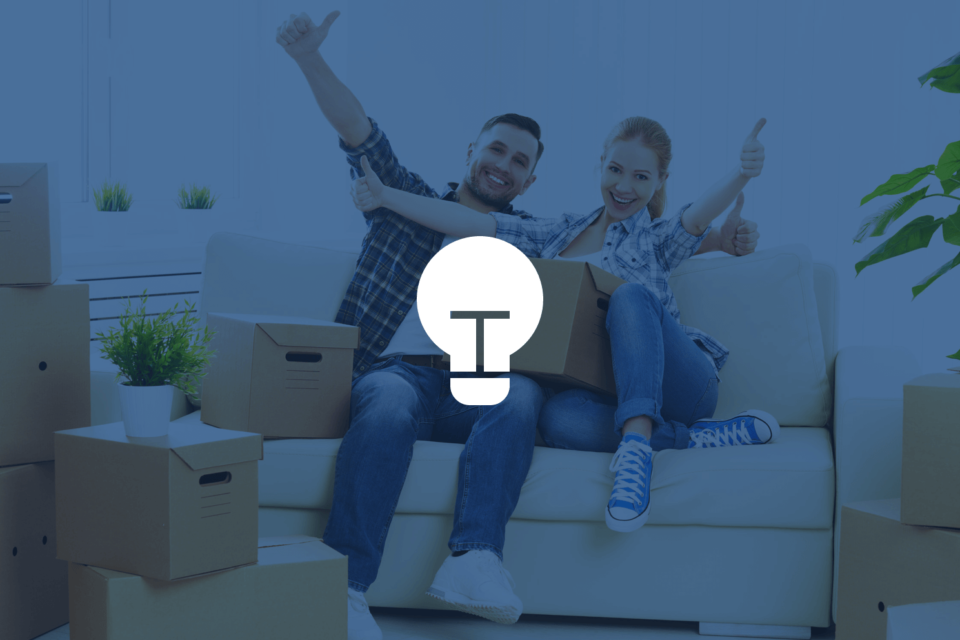 This is a guest post by Jim McKinley. Jim is a retired banker with almost 30 years of experience. He created MoneywithJim to share his advice and other resources on a variety of financial topics.
[adinserter block="4″]
Making Smart Decisions
Moving out on your own is an exciting time for many young people. It's an indication of responsibility, maturity, and responsibility, as well as a sign that you're ready to tackle the world on your own terms.
It's natural to be pumped up and full of expectations, but it's important to bear in mind that being responsible for yourself means, among other things, being a good steward of your finances and your personal safety and health.
Whether your parents are helping finance your move or not, watching your wallet and paying attention to your budget is essential — as important as taking good care of yourself physically.
You'll probably run into problems as you feel your way along.
What's more, you'll make mistakes, probably the same ones most people make when starting out. Try to follow a few simple guidelines as you begin an exciting new phase of your life.
Make a Rational Decision
Many young people decide to leave home due to emotional upset, conflict with parents or siblings, or because they feel unappreciated and misunderstood. Think carefully about why you're leaving and whether it's a good decision.
Do you really have enough money to afford to live on your own? Do you have a reliable source of income so you can pay rent and cover basic living expenses? Are you moving to a safe neighborhood?
Moving out because you're ready and prepared to be independent should mean that you're responsible enough to handle it.
Try to be honest with yourself — it's very easy to get into personal or financial trouble if you don't have a firm means of personal support.
Draw Up a Budget
Budgeting is an important skill for everyone, but it may be something you're not used to. Sit down with a parent, older friend, or someone who can show you how it's done.
Draw up a list of anticipated monthly expenses and compare them to your expected monthly income. If you're on the debit side, this might not be the right time to move out after all, especially if you can't expect financial support from parents. Include "hidden fees," things such as a security deposit, fees for utility connections, and the cost of internet connectivity. These are things you've taken for granted up to now, but they need to be factored into your finances if you're moving out.
Some online tools to help with your budget…
Wealthica – Your investments in one place 🏠


Stay in Touch

It's a very good idea to have a frank conversation with your roommates and parents so that everyone understands how this will work.

Will you and a roommate split everything (rent, utilities, groceries, etc.) ?
Will you pay for some things and your roomie for others?
Who will do the shopping?
Will you split the duty?
Talk about how cleaning your apartment will work and who will be responsible for what. This is an important first step because it can help avoid unpleasant confrontations later on — there's nothing worse than being tied to a roommate you can't get along with.And, if possible, sit down with your parents and talk about what they expect, how much they're willing to help and to what extent.

Smart Financial Moves

If you don't have a checking account, you'll need to open one so you can pay bills and have a secure place to deposit your money. Make sure you know how to balance a checking account, and consider getting overdraft protection to avoid exorbitant fees. If you have a debit card, set up a system for retaining and recording receipts (there are smartphone apps that can do this).

Think about your future financial life…

Open a checking account
Start saving, open an investment account or brokerage with Questrade (free ETFs)
Get a credit card, start building credit
Start checking your credit file (Borrowell free credit check).
Why not start tracking your net worth with Wealthica?
[adinserter block="2″]

Self-Care

Moving on your own is fun, but don't overdo it.

Overspending and over-partying will land you back with your parents very quickly. Set several personal self-care objectives, like getting at least seven hours of sleep at night, eating three healthy meals a day, and limiting your intake of unhealthy foods (even though fast food is inexpensive).

Find inexpensive ways to exercise, such as walking to class or running stair laps. Treat your financial and personal well-being with equal importance when moving out on your own.

Budget your time, and be smart about fun activities to avoid overextending yourself financially and physically. You want your first apartment to be a positive, memorable time, as well as a learning experience.

You are ready for the big move? Here's an helpful resource for people looking to have an organized move : How to (Correctly) Pack Everything When Moving to a New Home.

Do you have more tips for youg people moving out on their own? Tell us more about your own experience in the comments.
---
Trending Now