5 Sports Betting Stocks you Should Consider Buying Now.
US Supreme Court decision earlier this year to legalize sports gambling has investors look for undervalued stocks in this sector.
The decision gave some of these stocks a quick value boost but a few weeks later the same stocks were have become under pressure because apparently not meeting the market's expectations.
Some went way down. 💣
We think this could be an opportunity to buy on weakness today and bet on a short term recovery.
We have carefully chosen five stocks which we believe would be the right horses to bet. 🏇🏻
MGM : It has been hit lately

MGM-N
MGM Resorts International (NYSE: MGM) had been recovering from the lows it tested during the first week of July but then the stock dropped again and again in august and september.
According to Tradingview, in the last month, 8 analysts issued a buy recommendation while 10 issued a sell recommendation. If you want to be in for the long term then maybe the current low price could be an opportunity.
In an interview to CNBC, Jim Murren, the CEO of the company said "MGM Resorts International has been waiting and planning for the day the US Supreme Court allowed sports betting".
So far, this hasn't materialized in big gains on MGM's revenues but still the latest results came out all in line with expectations.
On investing forums, many traders believe this stock will soon turn around. The company which has its presence in US and international locations offers resorts, casinos, and meeting spaces is also a constituent of S&P 500 index. ☝️
Back in June, Elliott Fishman commented :
The whole group's been hit lately, but he still likes it. It's at a good support level. There's a good future in gambling stocks.
PENN : Heavy stock purchase by the company's CEO

PENN-Q
Penn National Gaming Inc (NASDAQ: PENN) is another stock which would benefit from the US Supreme Court ruling as the company operates around 30 facilities around US. The company also owns the world famous Tropicana Las Vegas.
This stock has been recently going up.
On Tradingview, 16 experts issued a buy rating in the last month and a user recently reported there would have been a heavy stock purchase by the company's CEO. This is normally a good sign that management believes in the company (or knows something positive is about to happen).
The company released its second quarter income from operations on July 26, 2018. Revenue came at $826.9 million up 4 percent and net income came at $54 million compared to $17 million for same period last year.
The acquisition of Pinnacle Entertainment Inc. which was announced in December last year is expected to be completed in the second half of 2018. Penn National would be able to save annually $100 million from around two years after the deal is closed.
Stars Group Inc. : Good long term bet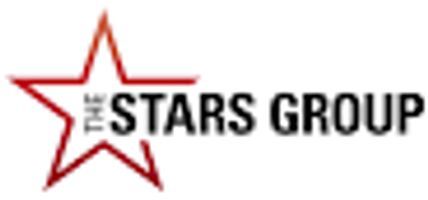 TSGI-T
Stars Group Inc (NASDAQ: TSG) (TSX: TSGI) is a good bet from a long term perspective as the company's revenue is growing and also the company recent purchase of UK based Sky Betting & Gaming makes it the largest publicly listed online gaming company.
They made a big acquisition that gave them a big entry into sports betting and the UK market.  In the US they are opening up their gambling restrictions. 
Ryan Modesto selected it as a Top Pick september 13th 2018 :
It's fallen too far too fast after a big purchase to get them into sports betting in a major way. They're almost more like a tech company rather than a casino one with their mobile operation. It'll take time to pay debt, but it generates a lot of cash flow. If the US opens more sports betting, Stars will benefit. Cheap at 10x earnings.
The company released its last quarter results on May 10, 2018. Revenue rose 24% to $393 million and net income rose 23% to $139 million. Poker revenue was up 12% and casino & sports book revenue increased by 55 percent.
Ceasars: Big entertainment name.
Caesars Entertainment Corporation (NASDAQ:CZR) operates around 50 casinos. The company primarily operates under Caesars, Harrah's, and Horseshoe brand names and Caesars Entertainment in the UK. Apart from casinos the company has golf courses and hotels.
In Las Vegas, the Ceasars Palace is home of Celine Dion's regular shows.
The company will release its second quarter results on August 01, 2018. According to Yahoo Finance two analysts recommend a strong buy and two analysts recommend a buy rating with the median price upside of 39%.
Boyd Gaming Corp.: Distributed gaming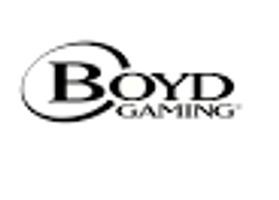 BYD-N
Less known, Boyd's stock is going up since April. ⬆
Boyd Gaming Corporation (NYSE: BYD) is based in Nevada. The company owns and operates 24 gaming properties across seven states in the US.
The company released its second quarter results on July 26, 2018. Revenue rose 2.1% to $616.8 million and adjusted EBITDA rose 8% to $163.4 million. The company also lifts full year EBITDA guidance range from $618 million to $633 million and $600 million to $620 million.
The company diversified the business by purchasing a distributed gaming operation. It also plans to use its growing free cash flows to reduce debt, increase shareholder value by increasing the cash dividend and buying back more shares.
Happy trading !
---
Trending Now