3 Long Term Growth Stocks
Posted On October 19, 2021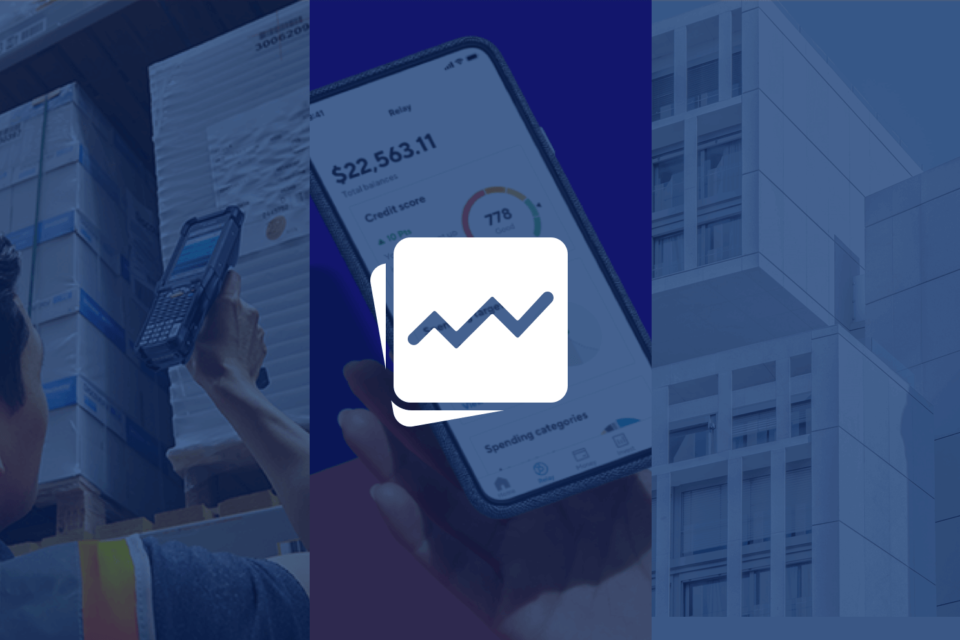 This week we're looking ahead in e-commerce, fintech and real estate. It's a mixed bag of sectors and stocks that are include promising growth stocks. This includes ideas for speculators as well as long-term investors.

A year ago, this was a way to play the e-commerce boom without shelling out thousands of U.S. dollars for big tech stocks, such as Amazon. Zebra produces bar-code scanners, which Amazon uses at every step of its operations, hospitals employ to track patients and sports teams to monitor players. A year ago, Zebra was a US$15 billion company, trading at a 36x PE. Today, its valuation has nearly doubled, though the PE remains at 36x (nearly 37x) as shares have soared 76% to well over $500. To compare, Amazon has risen only 4.2% and Shopify (SHOP-T) has climbed 35.3%. ZBRA has handily beat all its quarters in this time span. The question is, Will this success continue?
The answer lies in the future of e-commerce. It's clear that economies will continue to reopen, with "normal" lying ahead. In Q2 in America, e-commerce sales rose 9.3% YOY, though consider that this same figure in Q2 2020–in the depths of the pandemic–soared 43.7% YOY. So, the growth of online sales has slowed down (no surprise), but they remain much higher than pre-Covid. Adobe, for one, expects this trend to continue into 2022 with e-commerce topping a record $1 trillion in the U.S. Even considering supply chain disruption and inflation, it looks likely that e-commerce will continue to tick up, though the blockbuster rises of 2020 won't likely return.
In terms of metrics, Zebra's earnings, returns and margins blow away its peers. For instance, its ROI of 21% is double the industry's and its gross margin of 46.94% beats the wider 32.15% figure. However, Zebra's PE of 36.9x is slightly ahead of the industry's 34.9%.
Going back to the e-commerce forecast, this points to a rosy outlook for ZBRA stock, though the stock has run up so much that it's now a hold. If you wish to enter, now is a good time for this long term growth stock. ZBRA has pulled back from $559 a month ago to around $522, though it's trending up from $495 earlier this month.

This week's speculative pick is this fintech company from San Francisco. Jim Cramer has both picked and panned this name over the last three months, and its chart in that time resembles a rollercoaster. Shares have dipped below $14, risen, tumbled and are currently topping $20 on a 6% single-day move. Like any financial institution, SoFi loans money (to students and homeowners), issues credit cards and operates a platform to trade stocks as well as cryptos (via Coinbase), sometimes without charging a fee. Oh, and SoFi sells insurance. The difference with SoFi is that it offers all these services from its app.
SoFi has obtained a banking license, so it's drifting towards the model of a traditional bank. That may reassure some investors who were turned off by the company going public via the hated SPACs. Cramer believes SoFi stock is taking off from $20, and Wall Street agrees with a price target of $24.58 or 26% upside, based on five buys and one hold, including new calls initiated by Morgan Stanley and Jeffries. Because SoFi is such a new stock, there are scant fundamentals or comps to analyze the stock. If you can hang onto the stock's wild swings (and there have been some gut-wrenching dives), then try SoFi.

Recently, the U.S.-Canada border opened up even more and the U.S. now even welcomes Canadians who got a shot of AstraZeneca. This is an example of travel's revival which continues to happen in stages, but the overall trend remains positive as Covid cases decline and vaccinations increase. While travel resumes, immigration will follow, and this includes international students who will study in Canada. They will rent apartments.
I've sung the praises of Canadian Apartment REIT (which I own), and I like Killam as well. The difference is that most of Killam's holdings are in the Maritimes rather than Ontario, though four months ago, Killam added 785 units from Kitchener-Waterloo to expand its Ontario presence to 3,342 (plus 485 under development).
Other numbers look healthy for KMP stock: A 9.6% PE, a 3.15% dividend based on a 26% payout ratio (half the sector's number), and an ROI of 7% which is in-line with peers. KMP.UN boasts five buys and one hold on Bay Street with a $23.33 price target. That's 5.18% higher. So, add the divvy and in a year, you'll collect 8.33%. Maximize your gain by holding this in your TFSA. Safe and profitable, KMP.UN will let you sleep at night.
---
Trending Now