The Truth About ABNB's Worth and Caution on IPOs
Posted On December 15, 2020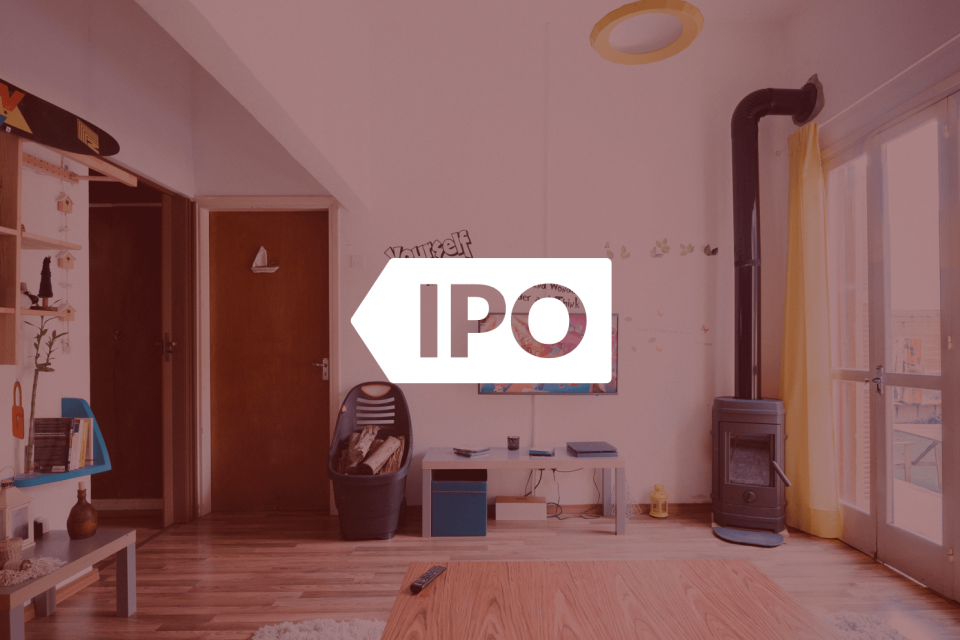 First of all, I like Airbnb. I've been using it for a decade, renting affordable accomodation. Next year, as economies finally reopen, it's likely that travellers will prefer to use Airbnbs to hotels based on cleanliness. Everyone knows Airbnb, and that's one big reason why shares syrocketed from its debut price of $68 to $144 last Thursday.
The $100 billion value of ABNB is worth more than the Hilton, Marriott and International hotels chains combined.
The day before that, Doordash soared 85% on its IPO. At the same time, CS.ai syrocketed 138% during its market debut. Back in September, Snowflake hit the markets up 112% from its own asking price. Healthy, right? Investors with cash are putting it to work supporting growing companies. Not so fast.
A study of 220 tech IPOs between January 2010 and March 2018 uncovered some interesting facts:
Investors who were able to buy shares at the IPO price averaged 21% in first-day gains (winners)
Why this discrepancy?
investors who bought shares on the first day of trading in the secondary market (i.e. most people) endured a median underperformance in the first year of 19% and 10% on average underperformance (losers)
Why this mania for IPOs, or "behavioural bias" as scientists call it? IPOs take place when markets are hot, not after they've plunged 35% like last March. Then after the IPO, investors sell off their shares which pressures the share price. Remember the slew of runaway IPOs in 1999 and 2000 that led up to the dotcom bubble bursting? So, is ABNB stock worthless? Is Airbnb a lousy company to invest in? Not at all. It has a strong future. However, the big question is: What is Airbnb really worth?

A clue lies at the end of the "lockup period." Early venture capital investors, company founders and early employees who bought shares at the low IPO price must legally wait six months before they can unload their shares. Makes sense: they took the biggest risks as the first money in, so they reap the fattest rewards. However, pent-up selling tends to happen with IPOs, so many investors get crushed.
This is exactly what happened last November when Uber ended its lockup period. Uber stock hit an all-time low of $25.58, a brutal 43% plunge below its IPO price. Uber stock didn't return to $45 until the first week of November. Since then, the driving-service company has performed well, touching $55 on Nov. 30. In fact, it's doing too well, and I suggest buying this on a 5-10% pullback.
Uber Eats has kept this stock alive during the pandemic, and ride shares will bounce back big in post-vaccine 2021. The bigger lesson here is to consider entering a tech IPO at the very end of hits lockup period.

Another example from 2019 is this now-household name. On its debut in April 2019, ZM-Q zoomed 72% to $66.64. Three months later, it peaked at $102.20. After its lockup period ended, Zoom closed at $67.69 on October 16, 2019. In this case, the stock returned to its IPO closing price at the end of its lockup period. Probably, ZM would have returned to its previous high, but we all know what happened instead.
The future of Zoom looks less rosy. Since hitting $568.34 on Oct. 19, Zoom has plunged 29% to just below $300. The Nov. 10 close of $376.01 suggests a floor, but each time there's positive vaccine news, ZM takes a hit. Will people continue to use Zoom in 2021's reopening? Yes, but not to the degree as they are in 2020. That's my bet. Consider this a partial sell.

So, getting back to the main question: What is Airbnb worth?
At the start of the pandemic, the company's valuation stood at $18 billion (all figures USD). Then, the IPO was going to be priced at $56-60, which meant a $28 billion valuation. So far so good. Then, the company bumped up the debut price to $68. At the end of its IPO, ABNB was worth $101.6 billion. It's reasonable to expect that Airbnb will thrive in next year's reopening and it's fair to expect tourism to bounce back (huge, I think). However, Airbnb never turned a profit before Covid, and in fact has accumulated $2.1 billion in losses since its 2008 birth. The company reported $697 million in losses during the first nine months of 2020.
Airbnb is like a promising rookie that must bat .400, shatter the home run record, win a gold glove, capture the World Series and be named MVP all within the same season to come close to meeting expectations. I wouldn't look at this stock until it sank to $80, close to its IPO price and assuming that it turns a profit in 2021. Of course, the end of the lockup period will be crucial. Until then, I expect investor sentiment to carry ABNB, but I wouldn't be surprised to see gradual selling of 15-20% as the number of Covid cases mount and investor fear overcomes euphoria.
There's a reason why Warren Buffet doesn't buy IPO's.
---
Trending Now