cash, credit and health
Posted On December 27, 2022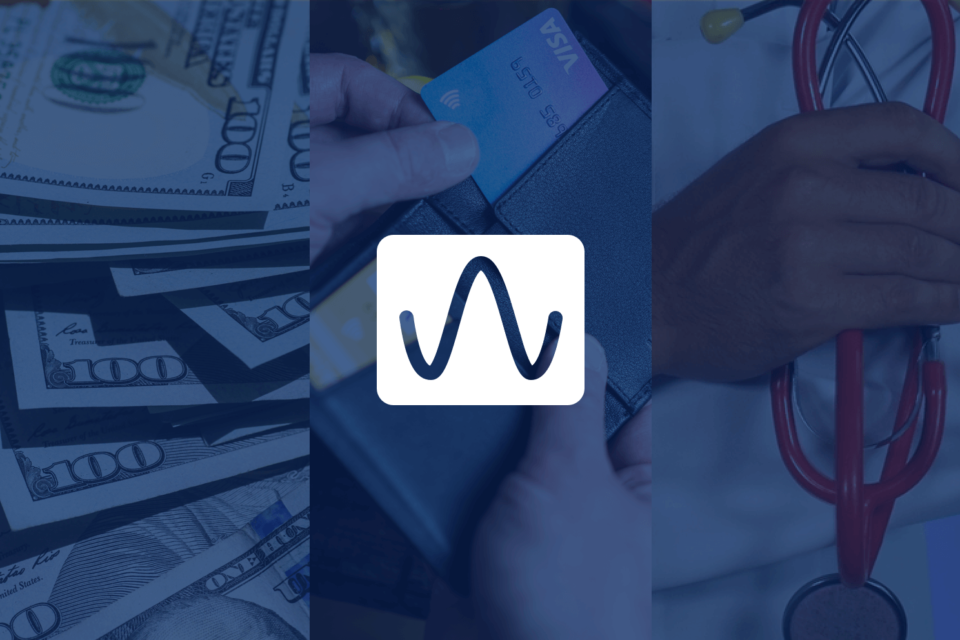 The theme for this last article of 2022 is safety. Energy may offer higher returns in 2023, but energy is risky because it's tied to the unpredictable price of crude oil. In contrast, health care is safe, perhaps the safest sector. There is growing, if not constant, demand for drugs and therapies particularly in the U.S. system. Another predictable business: credit cards. And there's nothing safer than cash. Some ideas…

As of this writing, this go-to ETF for American health care is down 1.79% for 2022 while the Nasdaq has sunk over 30%. I recommended XLV
last spring and do so here because of this sector's safety, the performance of the underlying stocks, and the dividends they pay. If you can't choose from Johnson & Johnson, UnitedHealth Group, Pfizer, Abbott Labs, AbbVie, Thermo Fisher Scientific, Merck or Eli Lilly (XLV's holdings in this order), then XLV is a convenient way to play this space.
XLV's virtues include a low 0.69 beta, a super-low 0.1% MER, a low 6.39x PE and healthy volumes averaging 8.6 million shares traded each day. True, the dividend pays only a 1.41% yield, whereas AbbVie, for instance, offers 3.67%. Another note is that XLV has been trading within a range the past year between $118.75 and $143.42, and is currently hovering at $135. Wait for XLV to shed a few dollars before taking a position.
You can trade this if you're nimble, or hold long-term. XLV has risen 64.51% over the last five years and 32.14% over three. While the past year has shown a modest decline, XLV's long-term chart shows a consistent rise.

As crypto crumbles, this giant in credit cards endures. It too has been rangebound in 2022, currently in the middle between $174.60 and $235.85, but Visa
consistently beats its quarters. Quarterly revenue growth year-over-year is 18.7% with earnings growth at 9.9%. Visa enjoys a hearty cash flow and is buying back shares.
Momentum is on its side. Consumers, particularly in the U.S., continue to be strong despite historic inflation. Travel demand is forecast to remain strong in 2023. Every day, more people around the world are paying with plastic, and Visa continues to lead in this space. The company is investing $1 billion over the next five years to speed up digital payments on the continent. Meanwhile, company earnings are forecast to climb 10.4% in the current fiscal year. In total, there are 17 buys, one hold and one sell with a $250.44 price target, or 22% higher than today's price.
At $204, Visa is trading right at 50- and 200-day moving averages. It's also trading at a premium with its forward PE being 24.96x vs. the sector's 14.25x. Given momentum, the powerful brand, fundamentals and track record, Visa deserves that higher price tag.

As a rule, anyone should hold a rainy day fund to get through at least six months of living expenses. In this difficult market, you should probably hold more. Cash may sound contrarian given high inflation eroding the value of the dollar, but markets will likely be choppy for the coming quarter until inflation slows, unemployment rises and central banks halt their steep interest rate hikes.
The latest U.S. inflation print released on Dec. 23 did signal the lowest rate of inflation in a year, so we're heading in the right direction. However, don't be surprised if the market tests new lows in the weeks ahead. All the more reason to have a stash of cash ready to buy your favourite stocks on weakness.
The good news is that there are GICs and high-interest savings accounts offering 5% annual interest with zero risk. Also check money market funds. At 5%, at least your money is appreciating at a level approximating inflation while your stocks stay in play and accrue dividends.
---
Trending Now