At 65+ you Might Need Long-Term Care Services. Are you Ready?
Posted On September 6, 2018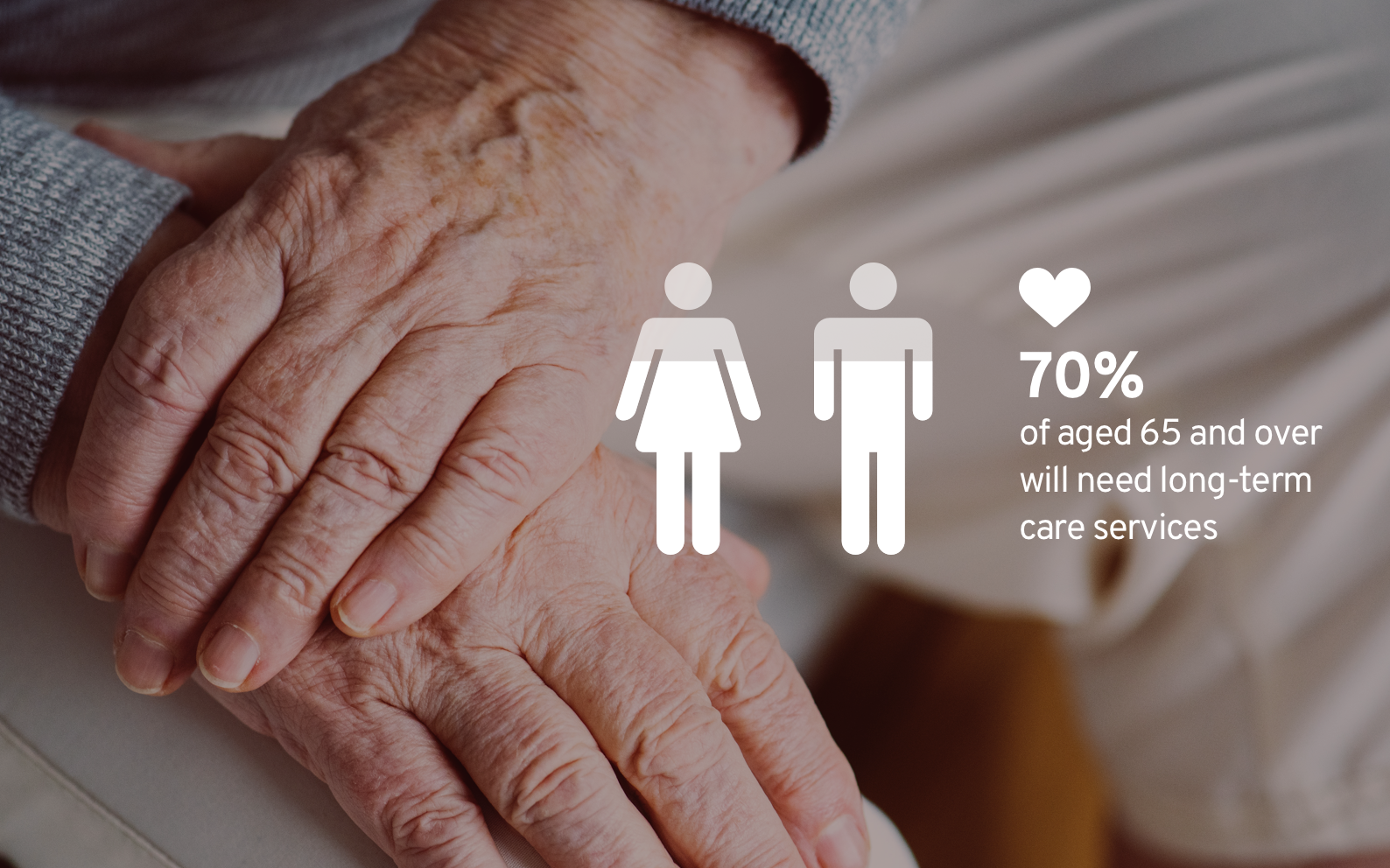 This is a guest post by Jim McKinley. Jim is a retired banker with almost 30 years of experience. He created MoneywithJim to share his advice and other resources on a variety of financial topics.
[adinserter block="4″]
70% of people aged 65 and over will need some long-term care services
While none of us want to think about being sick, the reality is 70 percent of people aged 65 and over will need some form of long-term care services to help with bathing, eating, dressing, bathroom issues and transport.
Burying your head in the sand until a crisis occurs is not an option, as bankruptcy may be your only option if you don't plan properly for illness. While it's a daunting topic, there are some specific measures you can take so you can live out your golden years as stress-free as possible.
Planning for long-term care
While saving money is one of the most important things you can do from a planning perspective (more on that later), how you're taking care of yourself now can greatly affect how soon you'll need long-term care.
Talk with your loved one about what hereditary illnesses you should both be aware about. Be diligent about getting regular screenings at the doctor for diseases such as cancer.
Try to keep yourself healthy by maintaining a healthy weight, eating a nutritious and balanced diet, exercising regularly, getting enough sleep, and limiting your alcohol intake.
[adinserter block="2″]
Manage your stress levels by learning how to say "no," practicing yoga, or meditating.
It's never too early to start these good habits, so don't wait until your senior years to adopt a healthy lifestyle, because prevention is key.
If you're already reaching your senior years and are struggling with mobility issues, implement any necessary home modifications, such as adding grab bars in the bathroom, a ramp at the entryway, levered faucets and door knobs, widened doors, non-skid flooring, a stair chair lift and increased lighting, to prevent costly injury.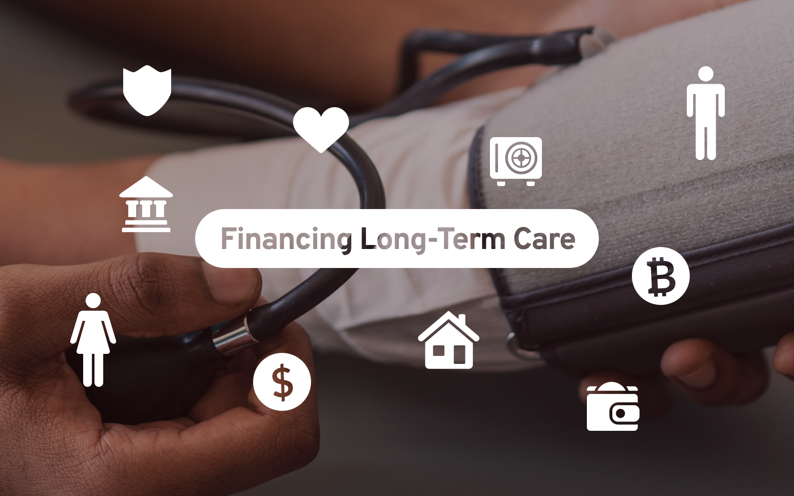 [adinserter block="4″]
Financing long-term care
It's never too early to start saving for long-term care.
To get an idea of how much to save, start researching the costs for different types of care in your area or a region you're considered moving to after retirement.
Implement a monthly monetary goal, and put these funds into a health savings account.
Money rolls over each year and withdrawals are tax-free if they're used for long-term insurance premiums/care and approved medical expenses. Here are a few options for getting the funds you need to pay for long-term care.
Reverse Mortgage
These loans allow homeowners who are 62 years or older to borrow against the equity they've built into their home to pay for living expenses.
There are pros and cons to this option, so be sure to do your research to see if this is the best route for you.
What's great about them is you only need a modest credit score in order to qualify and you can get a lump sum payment immediately. On the downside, the loan becomes due as soon as the homeowner "become[s] delinquent on property taxes or insurance, the home falls into disrepair, they move, or sell the home," according to ConsumersAdvocate.org.
Government Aid
Take advantage of veterans' benefits, such as adult day care, respite care and in-home care.
Medicaid
Providing the financial requirements are met, seniors may qualify for Medicaid benefits (like staying in a nursing home, for example) with assets as little as $2,000. 
Long-Term Care Insurance
US News advises adults to purchase a policy when you're younger so you'll be more apt to save money.
While this is just one example (it depends on age, location, customization, etc.), a 40-year-old couple can pay $1,433 per year, while someone who is 60 would pay $2,202 for the same policy.
Medicare Supplemental Plans
Medicare offers a lot of different supplemental plans for seniors of all different financial abilities. The Humana Medicare Advantage plan is a particularly popular program (it has about 3.3 million people enrolled).
According to MedicareAdvantage.com, these plans "provide the same coverage as Original Medicare (Medicare Part A and Part B) and some plans may include additional benefits such as coverage for prescription drugs, dental and vision."
Life Insurance
One option to raise cash is to sell your your life insurance policy.
As some companies are announcing they will no longer be selling long-term care insurance, one should consider the option of settling your life insurance policy to pay for care — there are also hybrid policies that cover both life and long-term care insurance so you don't have to sell your entire policy to make ends meet.
Downsize Your Home
While most seniors want to stay in their homes (aging in place), making the decision to downsize can make it easier to offset long-term care costs while making it easier to maintain your surroundings from a mobility standpoint, thus reducing injury.
Be mindful of your habits
Like retirement, putting aside money for long-term care can help you live a better quality of life in your golden years. It also reduces the burden on your loved ones should you not be in a place to take care of yourself or spouse due to poor planning or your own physical or mental affliction. Adopting a healthy lifestyle also reduces your risk for needing long-term care earlier than necessary, so be mindful of your habits.
Photo Credit: Unsplash
---
Trending Now
You may also like