Air Canada Stock and the Top 3 Travel Stocks to Buy Before a Vaccine-led Recovery
Posted On September 18, 2020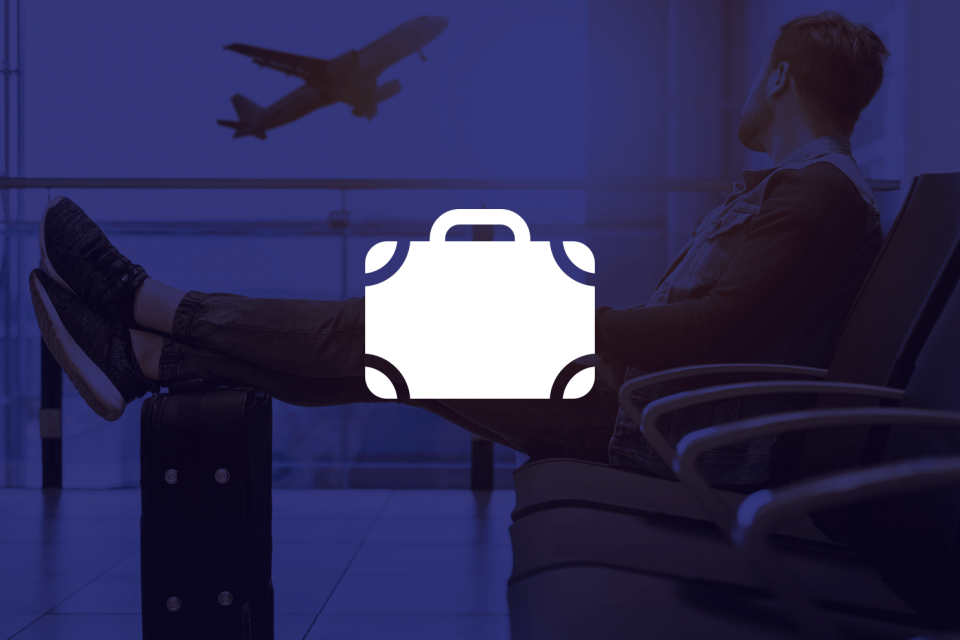 No sector terrifies investors more than travel stocks (or no stock terrifies investors more than the Carnival Cruise Stock). Airlines like the Air Canada Stock, cruise lines and hotels have been hit hard. Can they recover and rally into multibagger stocks?
Normally, this column covers stocks that offer long-term prospects with strong growth and which pay steady dividends. This week, we offer some contrarian picks that could pay off in a month or a year, depending on whenever a Covid-19 vaccine emerges.
Markets look forward and we're examining the least-loved, most sold-off sector during this pandemic, but ones which bounce the highest whenever promising vaccine news hits the headlines.
Pent-up demande to travel
Naturally, travel stocks CEOs insist that there is pent-up demand to travel, but surveys back up this opinion, showing road trips within the U.S. spiking. From May to June, room demand leapt over 400% in Napa Valley. An Expedia poll indicates that online searches week-over-week in late August and early July spiked as much as 85%.
There's also anecdotal evidence. We all know people who are dying to travel again. The key that will unleash all this demand is a vaccine.
Of course, nobody knows when this drug will emerge, though we're confident one will. We also warn that these stocks below could be dead money until that vaccine appears, when these stocks should soar. The upside is huge, but the cost is risk and investor patience. Let's dive in:

Top Travel Stocks to Buy Before a Vaccine-led Recovery:
The Carnival Cruise Stock
We all saw the horrific reports of cruiseline passengers trapped in their cabins within luxury cruiseships that struggled to dock back in the early days of the pandemic. Since then, these floating hotels have sat idle, with a few hitting the scrap yard. To stay financially afloat, Carnival has led the industry in raising US$11.5 billion during this pandemic.
Carnival is the cruiseline leader by revenue and passengers and its sheer size is a positive. Perhaps it's industry hype to encourage travellers to return, but Carnival and its peers insist that bookings from a loyal customer based are stron
g for summer 2021. Reportedly, Europe and Alaska are the top destinations. However last week, Carnival's Costa Cruises set sail in Italy to dip its toe in the waters to prove it can safely accommodate tourists.
The cruiseline industry is watching.
Carnival's monthly cash burn rate is around $779 million (all USD) and the company is sitting on $7.8 billion of liquidity. (Carnival projects the cash burn to fall to $530 million in Q4.) The company should stay afloat, but it needs to show the world that a cruise can avoid outbreaks.
On Tuesday, it plunged 10.74% after it announced a $1 billion stock offering (10.1% of outstanding shares) and a Q3 net loss of nearly $3 billion. Still, Carnival stock has managed to double from its 52-week low of $7.80. As it hovers below $16, it's trading around its 50-day and 200-day moving averages. If you're going to bet on the cruiselines, Carnival is it, but these are the headwinds.

Top Hotel Stocks to Buy Before a Vaccine-led Recovery:
The Hilton Stock
Hotels should recover faster than cruise lines, given that travellers can still move domestically and therefore are unaffected by border closures. (The Expedia poll above indicates a spike in intercity travel in the States.) Another tailwind is that hotel chains like Hilton operate in places like China which is economically recovering faster than the western countries and is containing the virus more effectively, which inspires traveller confidence.
First, the bad news. Q2 Y/Y revenue-per-available room (RevPAR) plunged 81%, total revenues fell 77.3%, and Hilton reported an adjusted loss of 61 cents per share vs. an adjusted EPS of $1.06 from the year before. Still, adjusted EBITDA was $51 million, positive in a tough environment.
The good news: the global occupancy rate has climbed from 13% in April to 45% by the mid-summer, and this rate in China now tops 60% (vs. roughly 30% in Europe, the Middle East and Africa).  This week, China reported a surprise 0.5% increase in retail spending in August Y/Y. In all, nearly 80% of its hotels have reopened.
A month ago, a Jeffries analyst upgraded Hilton from a hold to buy.
Currently, there are 7 strong buys, 12 buys, 6 holds and 1 underperform on the stock. Just last month, there were 3 strong buys, 5 buys, 16 holds and a underperform. Its average price target is $86.10, which is $5 lower than the Tuesday close, though $86 was its trading price four weeks ago. So, the Hilton has enjoyed a nice upswing lately.
In fact, it's not that far from its $115 52-week high and a long ways from its low of $44.30. If anything, the Hilton may been overachieving now and worth considering on the next pullback.

Top Travel Stocks to Buy Before a Vaccine-led Recovery:
The Air Canada Stock
Love it or hate it, Air Canada is the nation's airline. Sure, there's WestJet to round out the duopoly, but it's struggling for its life after slashing jobs months ago. I can't think of anybody who actually enjoys flying Air Canada for its comfort and service, and AC is one of the few major carries not to offer flight refunds during Covid (shame on you). However, Air Canada is the winged elephant in the room and, by virtue of a lack of real competition, stands to survive this pandemic.
If Ottawa heeds the IATA's plea this week to loosen the nation's travel restrictions—which haven't budged since March—then AC will certainly benefit. These measures, including blanket Covid testing, would fall in line with other nations. AC's CEO has been fuming at Ottawa to relax measures, and for good reason.
His airline flew only 4% of the number of passengers in Q2 compared to the volume of a year ago. Meanwhile, Air Transat is openly seeking aid from Ottawa, turning up the heat in this desperate industry. One could argue that since Canada has some of the tightest air travel restrictions on the planet, there's potentially a lot of room for air travel to expand, even by a small measure. The ball rests in Ottawa's court.
However, Air Canada at the start of this month announced it was starting to test for Covid from voluntary international travelers entering Toronto Pearson Airport. It's a way to persuade Ottawa to lift restrictions, notably the 14-day quarantine for all inbound travellers.
By travellers, this means essential workers, as the borders are closed to all non-citizens. Most other countries don't impose quarantines, but use instead testing and temperature checks. It's enitrely possible this test could move the needle, though AC stock remains at the same level since that announcement, just below $18.
---
Trending Now