Intro
5 Top Picks to Trade this Week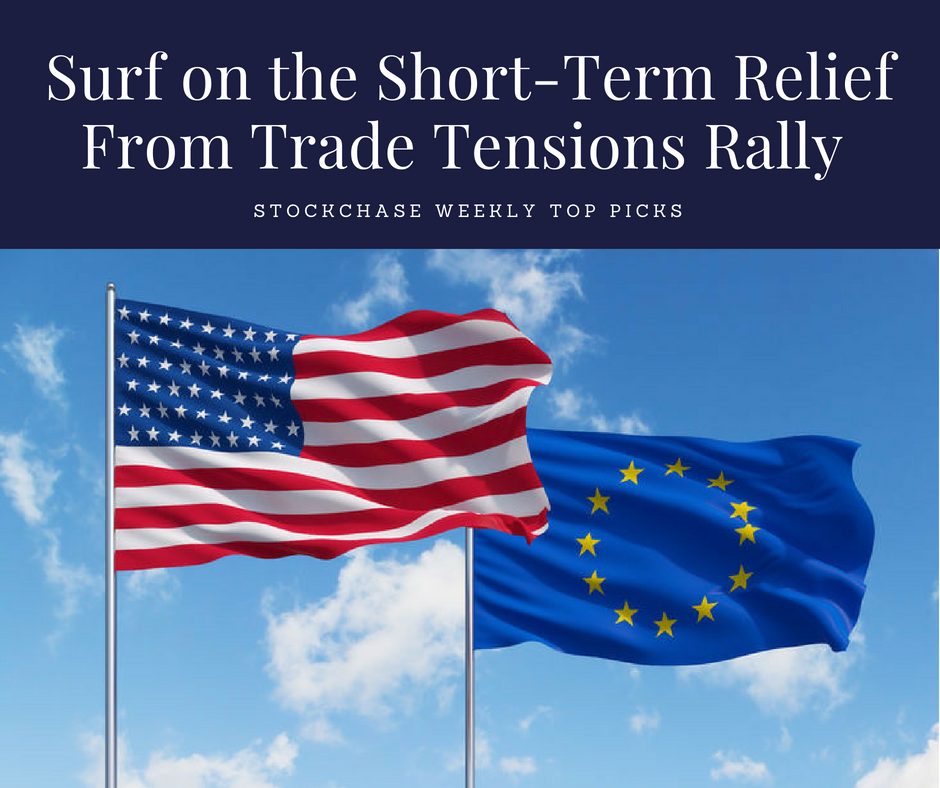 This week investors have received the much-needed trade tensions relief for the short term. And strong economic activity news to break the negativity that is causing lot of volatility in the markets from the past several months. Solid earnings reports from companies for the second quarter adds to the positivity in the markets.
[optin_form_render]
Fruitful meeting between Donald Trump and European Commission President Jean-Claude Juncker has stopped the U.S. President from levying tariffs on cars imported in to U.S. Both agreed to resolve the steel and aluminum tariffs imposed by U.S. and retaliatory duties levied by EU soon.
The GDP of U.S. economy grew by 4.1% in the second quarter of 2018, the strongest in more than three years. Further, inflation increased to 2.9% in June of 2018 from 2.8% in May. These economic results strengthen the Federal Reserve's view to increase interest rates at a faster speed that it has been implementing from the past one year to contain inflation.
Amid strong economic environment and short-term relief from trade tensions, we present this week's five top picks.
---
---
Trending Now