3 Recently Upgraded Stocks to Buy
Posted On December 20, 2022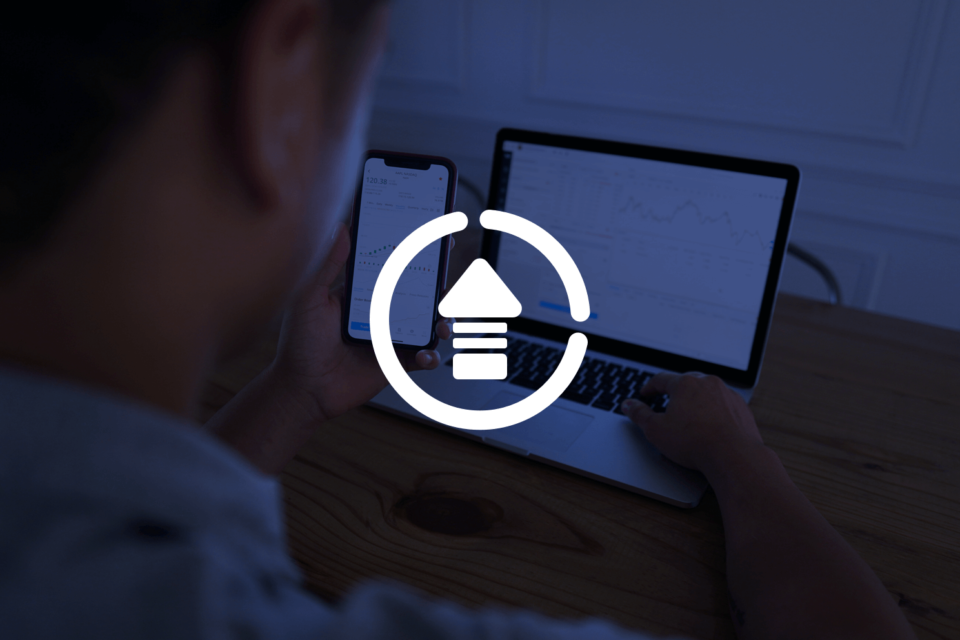 Upgraded Stocks
Sometimes the street gets it right. True, herd mentality is a hazard and upgraded stocks don't always pan-out. Investors pile into a stock when analysts switch their signals to green and hike price targets only to see that stock tumble for whatever reasons. It happens. Nobody has a crystal ball. However, the following upgraded stocks offer solid reasons to justify their recent upgrades and can be bought now and held the long term amid choppy markets. That volatility lies ahead until inflation and interest rate hikes eventually calm.

The cybersecurity industry is growing 12.4% annually (based on industry spend, says McKinsey) as rogue individuals and states continue to attack businesses and governments. Sadly, these cyber crime has grown commonplace, and enterprise sees this trend growing. Palo Alto
is one of the leaders in the business of protecting enterprise, holding a 34.5% market share (as of end of 2021) which was a 6.1% increase over the previous year.
True, the company became profitable only in the last quarter. Further, Palo Alto trades at a high PE and pays no dividend (normal for a tech stock), but its billings are up 27% over the year. Palo Alto is moving towards more subscriptions, which will expand their margins. Revenues jumped 25% in Q1 to $1.6 billion, and the company's free cash flow margin is projected to expand to around 35% of revenue this fiscal year. That will allow Palo Alto make strategic acquisitions and buy back shares.
The street has a lot of faith in this name with 26 buys, three holds and no sells, at an average price target of $219.93, which is more than 45% higher than the current share price of just below $150. In turn, this level is lower than PANW stock's 50-day and 200-day moving averages ($162.71 and $173.77 respectively). PANW stock do has rode the American markets' ups and downs this year and is currently hovering near its 52-week low of $140.07. Given current weakness and the upgraded stock status, you can enter a position here.

Last week, two analysts upgraded this Toronto-based green energy producer to outperform and raised their price targets to $52. The main driver is global demand for renewable energy, especially from energy-starved Europe which is weaning itself off Russian oil and gas. Also, the ESG trend isn't a trend, but a permanent factor in markets.
NPI stock
operates wind, solar and hydro projects in North America, Europe, Latin America and Asia. It is building such projects in Germany, Poland and Taiwan in order to add 2GW of capacity over the next two years and to more than double its current 3GW total to 6.5GW by 2027.
Ambitious, yes, but the demand is there, and the company's fiscal track record is sound. The upgraded stock beat its last four quarters, boasts a super-low beta of 0.42, trades at a resonable PE of 14x (though 25x forward), and pays a safe 3.08% dividend. Its one-year return is only 3.77%, but 66.48% over five. The street targets NPI to top $50.58 (nearly 30% higher than today), based on six buys and one hold. If nothing else, NPI should outperform the TSX again. In the past 12 months, NPI stock shares have climbed about 3.5% while the Toronto exchange has sunk 7%. (Disclosure: I own shares of Northland Power.)

This one is a bit of a cheat on this list, because it hasn't seen significant analyst upgrades lately, but is worth noting because a rash of analysts have maintained their buy signals on this name. Also, consumers will be trading down when they shop in a weak 2023. Walmart
will benefit from a consumer trade-down in groceries, clothing, household goods and furniture in a consumer market that will split between those struggling to get by and the rich. That is the bullish argument, augmented by a good e-commerce operation, a low beta of 0.53
The bearish case includes WMT stock's high PE now of 44x, popping from 27x just six months ago and double the level right before Covid hit in January 2020. Of course, there remains the bogyeman of labour and product inflation eroding margins. Walmart's saving grace is its powerful branding and the ubiquity of its 11,400 stores spanning 26 countries. Walmarts across this continent remain the go-to for its million consumers whom, I wager, will rely on Walmart more in 2023. The street agrees with 21 buys and five holds at a price target of $162.56 or 14% higher. Yes, there's Dollar General and such, but the dollar chains don't sell milk. Consider this upgraded stocks a partial buy.
---
Trending Now