3 Cannabis Stocks to go Higher
Posted On October 11, 2022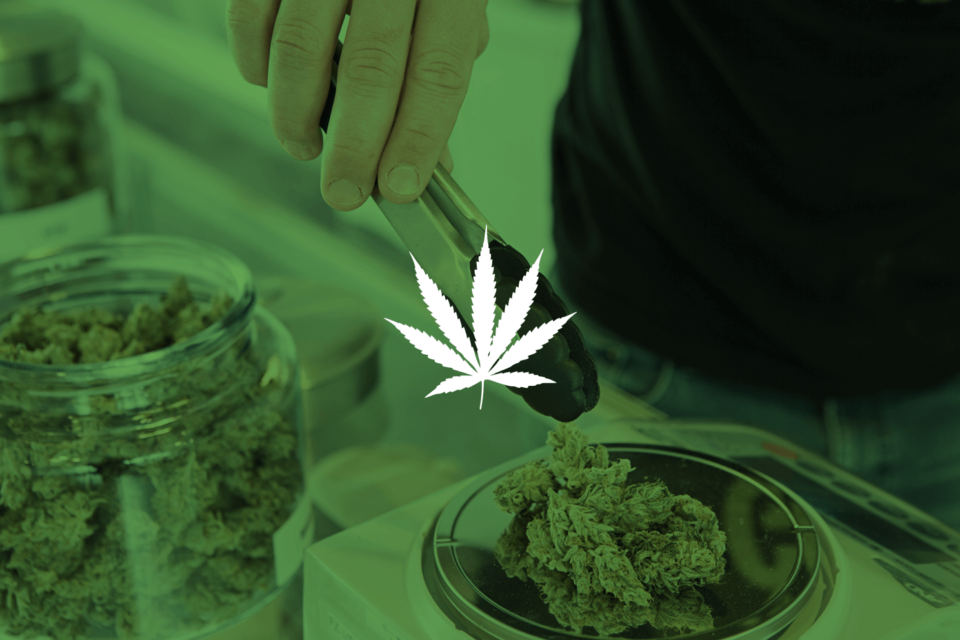 If market swoons are making you sick, consider some of these cannabis stocks for medicine. We're talking investing, of course, though cannabis' many applications include several medical treatments for anxiety and chemotherapy. That said, cannabis stocks have been left for dead in this bear market as Canada has been swimming in oversaturation. It's easier to buy weed than milk in some neighbourhoods. However, this picture changed last week when U.S. President Biden tweeted, vowing to decriminalize cannabis and pardon those doing time for simple cannabis possesion. (That move's long overdue.)
The path remains uneasy, since legislation still has to pass the U.S. Senate, divided as always and the midterms are looming. However, there remains a significant chance for American laws to change in order to allow U.S. cannabis producers to get bank loans, pay lower taxes and list on Wall Street exchanges. Cannabis is alive again, and here's where to look for investors.

Biden's surprising tweet boosted all cannabis shares by 30% though they surrendered most of those gains the following session in the market-wide sell-off. Still, the wind is at this sector's back and many weed stocks look undervalued, including this one.
It's no secret that the Canadian cannabis market is oversaturated. No money to be made here. So, Canadians wanting access to the burgeoning—and much larger—U.S. market can access it through Curaleaf. Curaleaf trades on the Canadian Securities Exchance under CURA, but cultivates and sells weed in 22 U.S. states. Another plus is that its operations are vetically integrated at 26 cultivation sites supplying 136 dispensaries. The company focuses on states with large populations and limited licenses, such as New York, New Jersey and Florida. More recently, Curaleaf has expanded from medical cannabis into recreational pot by buying Grassroots and Tryke. The former expands Curaleaf's reach into the midwest and the latter extends it into the southwest. Meanwhile, Curaleaf operates the Select brand which dominates markets in Oregon and California. The company truly has a national presence and is poised to establish a national identity and take advantage of nationwide legalization.
Already planning abroad, Curaleaf bought EMMAC Life Sciences in March 2021 to stake a foothold in the potential European market. EMMAC allows Curaleaf to produce cheaply in Portugal and build a base across that continent, expected to be the next frontier in legal cannabis.
Despite inflation, Curaleaf's Q2 was rosy with revenue growing 8% to $338 million and adjusted EBITDA rising 2.2% to 25.6% following -1.5% in Q1. Also, management lowered 2022 guidance by cutting capital spending by $25 million to $125 million.
Caveats: There's a lot of competition in any of these territories, so establishing a presence in all corners of the U.S. is crucial. Also, the path to legalization will be unpredictable, given the vagaries of American politics. You can buy Curaleaf now, but be patient. The ride up could take time, but it could soar into hyperspace any moment, too.
Curaleaf boasts 10 buys and one hold at an average price target of $12.14, nearly 50% higher. Buy.

Like Curaleaf, this Chicago company lists on the CSE as well as on Wall Street. It is also vertically integrated with 17 production facilities selling product to 77 retail shops under the Rise and Essence banner, across 15 states. This include Illinois, Massachusetts and New York. The company plans to keep expanding into densely populated areas. Green Thumb seems to be following in Curaleaf's footsteps with its significant, though smaller presence. The company is among the few and earliest to turn a profit in this space.
However, a big difference is that GTII is purely American and lacks an international presence and therefore growth potential abroad. GTII shares the same caveats as its peers, namely a lot of competition and no moat.
GTII had a rough Q1 earlier this year as operating EBITDA margin slid to 28%, though it recovered to 31% in Q2. Q1 also saw a 6% slide in comparable sales as inflation corroded any gains. In Q2, though, revenues climbed 5% and stabilized. Q1 same-store sales fell 6%. To be fair, the market sell-off has been particularly unkind to cannabis stocks. Curaleaf is the better buy here, but in the ever-changing world of weed, GTII is worth keeping on your watch list.

Where does this leave the granddaddy of them all? Unlike the other two operators, Canopy
has a huge presence in Canada which makes up roughly 60% of sales. A major drag here is cheap black-market weed, which keeps the price of ganja way below $10 a gram. (Cannabis is the only thing that's gone down in price in 2022.) Still, if projections are correct, if the number of retailers plummets in coming months, and if supply shrinks and prices climb, then there is hope for revenue increases for Canopy.
In the U.S., Canopy owns 27% of Terrascend, which operates in several American states. Canopy also has a deal to buy Acreage Holdings, another multi-state operator, that kicks in as soon as federal legalization starts. Aside from recreational weed, Canopy also operates a medical MJ business while Constellation Brands owns 38.6% of Canopy, which could lead to cannabis drinks. Then again, that kind of talk has been going on for years.
All in all, these plans are not bad for growth, but there's a nagging feeling that Canopy lags its competitors in the U.S. Don't buy.
---
Trending Now