3 Best U.S. Healthcare ETFs
Posted On August 30, 2022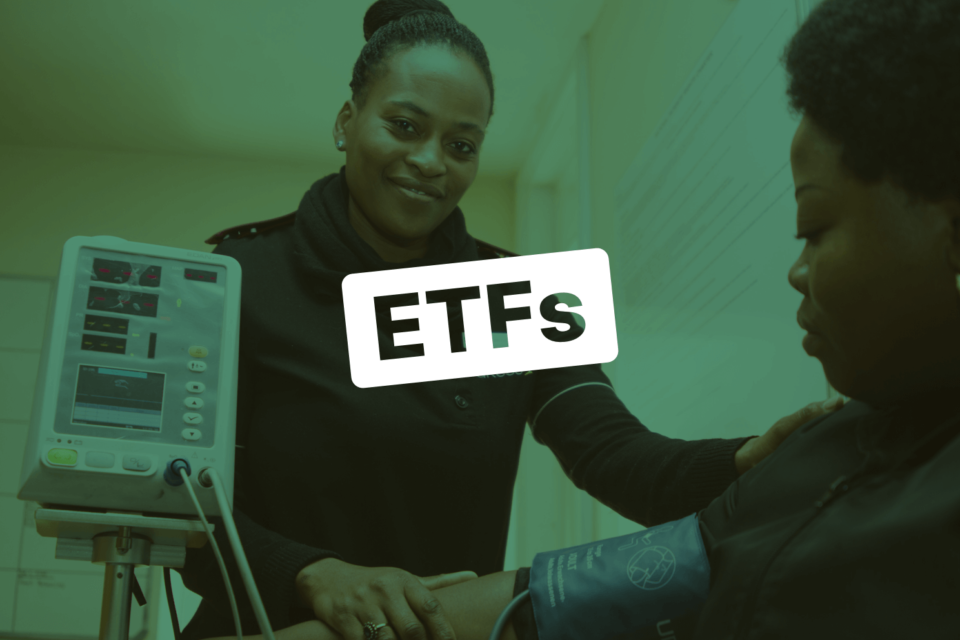 At a barbecue recently, a guest asked me if healthcare ETFs were "any good"? I answered, "Yes, if you're talking about U.S. Healthcare. These companies benefit from an aging (Boomer) population that will need more medications and surgeries. Also, they pay good, solid dividends. (Note that Canadian healthcare mostly amounts to cannabis stocks, and that is a completely different discussion.) Since a lot of Stockchase readers buy ETFs, this week's list of stocks looks at U.S. Healthcare ETFs.
Trading in New York, this healthcare ETF tracks the MSCI US Investable Market Index (IMI)/Health Care 25/50, comprising large-, mid- and small-cap healthcare companies. The top holdings are some winners: Unitedhealth Group, Johnson & Johnson, Pfizer, Eli Lilly, AbbVie and Thermo Fisher Scientific in that order.
Altogether, VHT
ETFoffers broad exposure paying a so-so dividend yield of 1.31%, but charges a measly 0.1% MER. It's stable, boasting 0.74 beta. The underlying holdings are the selling point. For instance, AbbVie (disclosure: I own shares) offers reliable earnings and pays a reliable dividend of 4.16%. While it's leading drug will come off patent, the company boasts a pipeline of potential to replace it. One caveat with VHT ETF and any U.S. ETF is the strong U.S. dollar at the moment.

If you want to avoid any currency differences yet love income, consider HHL.
HHL ETF trades in Toronto and pays a whopping 8.55% dividend yield, which offsets its high 0.99% MER. This too is stable at an 0.83 beta. HHL's top holdings are virtually equal-weighted: Eli Lilly, AstraZeneca, Regeneron, Thermo Fisher Scientific, Zoetis, Abbott Labs, Merck, Novartis, Bristol-Myers Squibb and Johnson & Johnson. Another consideration is that HHL sometimes employs covered-call writing, which tends to do well when markets are flat or sinking, kind of where things are right now.
Among the caveats here is that HHL doesn't offer much growth. HHL is currently trading 30 cents above its 2022 low of $7.55, but its high is only $9.05. If you buy at current levels, add the dividend and subtract the MER, you're collecting a 13.5% return over a year. Not bad in these volatile times.

Heading back to Wall Street, we arrive at IHI on the Nasdaq. As its name suggests, IHI
covers medical devices companies, starting with Thermo Fisher Scientific, Abbott Labs, Medtronic, Intuitive Surgical and Boston Scientific in order of weighting. These stocks amount to half this ETF and they are solid names. Devices is a favoured industry because hospitals and clinics are still wading through their backlog caused by the freeze in surgeries during all those pandemic lockdowns. Also, an aging population is a tailwind.
IHI's MER is actually higher (at 0.39%) than the yield it pays (0.3%). Like the other names here, IHI ETF trades at a low beta, 0.86 to be precise. So, if you're not buying this for income, what's the growth? Let's look at IHI's largest holdings. TMO offers diversity among lab testing, lab equipment and diagnostics and typically trades at a premium multiple. TMO was a hit in the Covid-testing days, but that stereotype has stuck with them. The company reported a strong quarter a month ago, but that didn't move the needle. TMO shares have been choppy but rangebound all year, but if Wall Street gets gospel on TMO, share should pop. The price target is 20% higher at $674.
ABT also did a lot of testing during the pandemic, but it too has a price target 20% higher than present at $122.14. Last month, I recommended Abbott Labs based on its valuation, lower than esteemed peers Stryker and Becton Dickinson, while ABT's profit margins were higher than both. Also, ABT's medical devices business grew 7.5% YOY as noted in its Q2 report last month, despite the freeze in elective surgeries. Overall gross profit climbed 19.9% over the year. There's growth here. In fact, the company raised its EPS forecast.
With IHI declining in the current market downturn, you can start a position here and see how it goes. IHI is trading nearly $4 above its $47.24 52-week low.
---
Trending Now