28 Canadian REIT Stocks & ETFs with Expert Predictions (2019)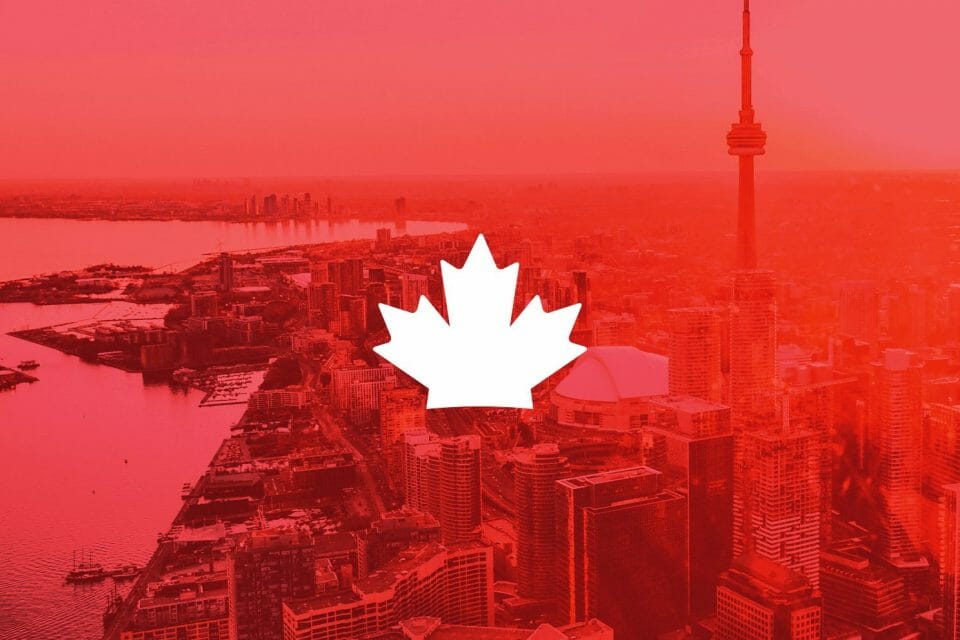 REITs Overview
REIT stocks stand for real estate investment trusts. When an investor buys a REIT, they are buying a share in a commercial real estate portfolio. These portfolios own income-producing commercial real estate and pay good dividends. Most of them also operate their properties.
Usually, REIT stocks will focus on a particular segment of the real estate sector. However, ETFs and other specialty REITs will be a mix of diversified properties. REITs are great for diversifying your portfolio.
REITs are great high income securities alongside banks. Income investors favour this security as they give access to real estate combined with more liquidity than traditional real estate investments.
How can you buy REITs?
REITs can be purchased in any investment portfolio through a portfolio manager or on your own using an online brokerage. We recommend Questrade if you want to go through an online broker. You can read more about why we think it's the perfect platform for any Canadian investor.
Certain REITs will focus on a specific part of the real estate market, while others will offer a diversified batch, such as with an ETF.
REITs and Risk?
REITs are considered volatile depending on where we are in the economic cycle. Oftentimes, a downturn in the economy and housing can cause volatility in REIT stocks. Canadian REIT stocks are facing pressure as the housing market in Canada enters less certain times. Real-estate market fluctuations will affect REITs directly. In a recession, these stocks can underperform. In recent years, investors dealing with a low interest rate climate have favoured REITs for income.
Other things to keep in mind are that there are usually higher management fees than with other investment securities. It's also important to know that there are tax regulations and there are legal structures that makes it harder for growth in capital appreciation. However, they do offer stable cash flow and diversification for your portfolio if you don't already own real estate.
Here is our selection of Canadian REIT Stocks & ETFs…
You might also like : Gimme Shelter (and a Dividend) : REITs.
💹 ETF
iShares S&P/TSX Capped REIT (XRE-T)
A Canadian REIT that is dominated by RioCan (REI.UN-T) and H&R Real Estate (HR.UN-T). RioCan operates many Canadian shopping centres.
Horizons Equal Weight Canada Reit Index Etf (HCRE-T)
This Canada focused REIT tries to follow the performance of the Solactive Equal Weight Canada REIT Index. Rates are pausing and traditionally, REIT stocks have done well during this period.
BMO Equal Weight REITs Index (ZRE-T)
They broke out in March and has continued to do well. They have a dividend yield of 4.32%.
Harvest Global REIT Leaders Income ETF (HGR-T)
This ETF centres on gold and gold producers. This ETF will benefit from higher gold prices and offer stability. A great choice to hold gold in a different way.
Vanguard FTSE Cdn Capped REIT (VRE-T)
This index fund follows the performance of a broad range of Canadian real estate equity companies. It currently tracks the FTSE Canada All Cap Real Estate Capped 25% Index.
🏛 Financials
Canada
Smart REIT (SRU.UN-T)
A retail REIT that operates 60% in Ontario and the rest elsewhere. They have performed very well and pays a good dividend. Their biggest tenant is Walmart. They are also developping aggressively in Toronto.
Choice Properties REIT (CHP.UN-T)
A spin off company by Loblaws and the properties are leased to Loblaw stores. They have built-in future growth in the redevelopment of urban properties.
WPT Industrial REIT (WIR.U-T)
A REIT that focuses on building facilities, mostly warehouses, that are used in traditional and online retail as well as manufacturing. They have a US focus and pay their dividends in USD. A name that can grow with e-commerce.
Northwest Healthcare Property REIT (NWH.UN-T)
A trust that runs medical office buildings in Canada, Germany, Brazil and other locations. They are diversified across the world and recently announced a project in Australia. They pay 6.9% yield.
Dream Office REIT (D.UN-T)
One of the largest Real Estate Investment Trusts in Canada. They specialize in office buildings. A lot of their operations are focused in Toronto.
Plaza Retail REIT (PLZ.UN-T)
They are developers with tenants like Shoppers Drug Mart. The trust specializes in shopping and retail in Atlantic Canada and Quebec. Analysts see a strong management team and their operations are seen to be best in class.
Pure Multi-Family REIT LP (RUF.U-X)
Peter Imhof sees this REIT as a good defensive play with a good yield. A good play on the US demand on apartments that gives you some exposure to the US market. There was a take-over deal discussed recently and the company has struck a committee to facilitate a possible sale.
InterRent REIT (IIP.UN-T)
Their main holdings are apartments in Toronto, Ottawa and Montreal. There are good fundamentals for apartments and dividend increases are expected to be announced in the coming years.
Slate Office REIT (SOT.UN-T)
They recently cut dividends to rebalance to buy property in Chicago. There are some vacancies that they are struggling to fill in Toronto. They have a sustainable payout of nearly 10%.
Boardwalk REIT (BEI.UN-T)
A well-known REIT that operates multiple communities including Boardwalk Communities, Structures Metropolitaines, and Boardwalk Retirement Community. They were affected by the slow-down in Alberta and are refocusing on Ontario.
Slate Retail REIT (SRT.UN-T)
A grocery-anchored real estate investment trust in secondary markets in the U.S. midwest. A stable operation that is well-run. Managements are also large shareholders.
Dream Industrial REIT (DIR.UN-T)
The industrial warehouse sector in general has been experiencing high demand. DIR.UN-T is well positioned to take advantage of this trend. They are adding value and the technological move will help grow the company.
Dream Global REIT (DRG.UN-T)
A lot of their focus is in Europe with lots of regulations. It is one of the top performing REITs that is considered more defensive. They pay a dividend of 5.9%
Granite REIT (GRT.UN-T)
A global real estate operator composed mainly of former holdings of Magna International. Their balance sheet is looking good and they are well-positioned. They have a low payout ratio for a REIT.
Allied Properties REIT (AP.UN-T)
A leader in the industrial space in Canadian cities. One of the highest quality Canadian REITs available. They are trading at a premium but is one of the more defensive securities.
Inovalis REIT (INO.UN-T)
A leading Canadian REIT stock that focus on owning and managing a portfolio of high-quality assets in Germany and France. They announced a purchase of a building in Germany recently.
Morguard North American REIT (MRG.UN-T)
A Canadian REIT stock that focus on high-quality multi-suite residential properties in Canada and the United States. They pay a dividend of 3.85%.
Agellan Commercial REIT (ACR.UN-T)
A portfolio with US properties. They also operate in Toronto. Their specialty is acquiring and owning industrial, office and retail properties.
True North Commercial REIT (TNT.UN-T)
They announced a strong start to 2019 with an acquisition of Federal government tenant office property in downtown Ottawa. They pay a dividend of 8.93%.
Melcor REIT (MR.UN-T)
They are actively buying back stocks in order to have the present value reflect the intrinsic value. A stable company that remains well-positioned to capitalize on opportunities that are presented while Alberta recovers.
Partners REIT (PAR.UN-T)
A Canadian REIT stock that is based in Toronto. They operate in retail and mixed-use retail community and neighbourhood centres. They pay a strong dividend of 10.47%.
Australian REIT Income Fund (HRR.UN-T)
The REIT focuses on the Australian market segment. The dividend is at 5.92%.
United States
Vanguard REIT ETF (VNQ-N)
This US REIT ETF follows the general pattern across the industry. It is an extremely well diversified ETF and is one of the largest REIT funds.
Market Vectors Mortgage REIT ETF (MORT-N)
A index fund that follows closely the "Mortgage REITs Index". They pay a dividend of 7.19%.
Armour Residential REIT (ARR-N)
They had a disappointing first quarter but also announced that they are going to keep dividends the same. They focus primarily in fixed rate residential, residential mortgage-backed securities and U.S. Government-sponsored enterprises.
SPDR DJ REIT ETF (RWR-N)
RWR is one of the oldest real estate ETFs on the market. They follow the Dow Jones U.S. Select REIT Index. They pay a yield of 3.68%.
---
Trending Now