Top Insurance Company Stocks to Buy in 2019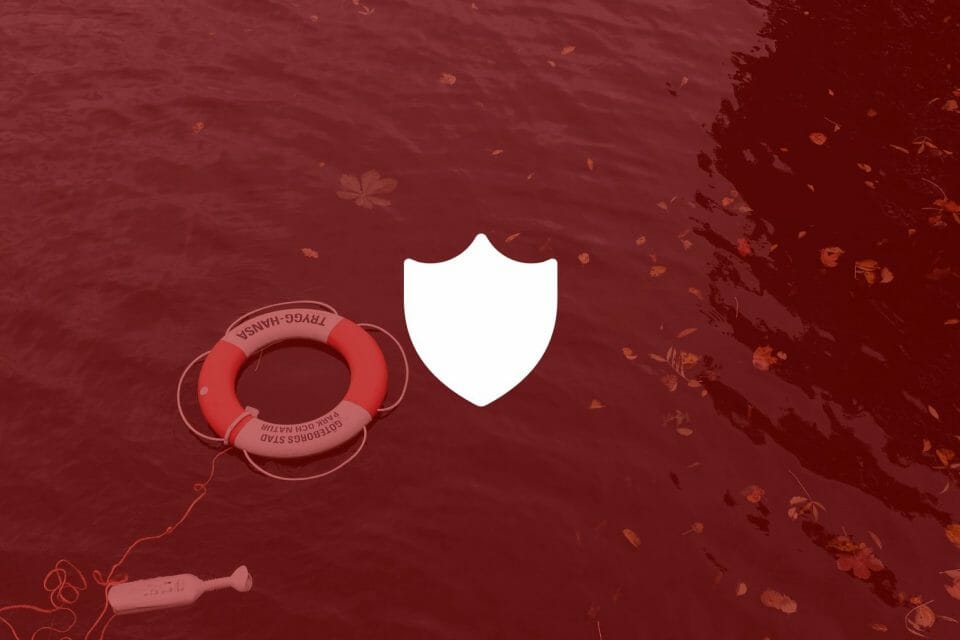 Insurance companies are financial institutions that are in the business of risk management. Generally, these companies are either life insurance or property and casualty insurance. The two types have different considerations.
Life Insurance companies are mandated by the government to maintain a certain level of reserve. These companies are thus less leveraged. It is important to note that insurers evaluate assets at market value but liabilities at book value. These life insurance policies have a long term outlook, as benefits are not paid out for many years.
Property and casualty insurance companies have shorter policy duration. Due to the nature of this type of insurance, timing and amount of liabilities are less certain than for life insurance companies. These insurance companies also go through an underwriting cycle.
🚑 Insurance Company
Canada Stocks
Manulife Financial (MFC-T) Life & Health Insurance
A Canadian multinational insurance company. They announced good earnings and profits, as well as pays a good dividend. They have been growing internationally, with growth particularly in Asia. They pay a dividend of 4.1%
Industrial-Alliance Life Ins (IAG-T)
A Quebec City based insurance company with a wealth management business. Their operations are more focused on personal insurance. A more regional insurer. The dividend at 3% is considered safe.
Sun Life Financial Inc (SLF-T)
One of the largest and oldest life insurance companies in the world. They are diversifying into wealth management and buying real estate. A long-term hold that pays a good dividend at 4%.
Great West Lifeco (GWO-T)
A value pick with low volatility. They operate in North America, Europe and Asia through subsidiaries that are regionally focused. A good long-term hold when interest rates rise. However the short term rate outlook has changed and it has affected the stock. The yield is 5%.
Fairfax Financial (FFH-T) Property & Casualty Insurance
A financial holding company has activities in property, casualty and life insurance. They also operate in the investment management and insurance claims management sphere. It is well-run and a good long term hold.
Intact Financial (IFC-T)
The largest provider of property and casualty insurance in Canada. They have a strong balance sheet and has grown well. Intact is now well-positioned to make acquisitions.
U.S. Stocks
St. Paul Travelers Companies Inc. (TRV-N) Property & Casualty Insurance
One of the largest U.S. insurance companies for commercial property casualty insurance and personal insurance. They pay a dividend of 2.12%
First American Corp. (FAF-N)
They are in the home insurance business. This is a play on the US housing market where prices have softened. This has affected the stock performance this year. They have done a good job of consistently raising their dividend which is at 3%.
Allstate (ALL-N)
An efficient insurance company that is generating free cash flow. They reduced their share count by half and raised dividends. Low interest rates have been detrimental as premiums are not generating as much income. The yield is at 2.1%
Kingsway Financial Services (KFS-T)
A property and casualty insurer in the United States. They operate through several segments, each covering insurance underwriting, extended warranty, and leased real estate.
Markel Corporation. (MKL-N)
A holding company for insurance that invest its cash in stocks instead of bonds They are getting into wealth management through insurance but there were some hiccups last year. Still, it is a well run company with a good track record.
Progressive Corp Ohio (PGR-N)
The largest provider of car insurance in the U.S. They have low cost operations so their profitability and growth are higher than their peers. It's enjoyed a long-term uptrend.
Aflac Inc (AFL-N) Life & Health Insurance
The largest provider of supplemental insurance in the United States. They pay a dividend of 1.94%. They have consistently beat earnings and are growing. A low volatile name.
Metlife (MET-N)
A holding corporation for Metropolitan Life Insurance Company. They are buying back stocks. The US retirement portfolio has been doing well, and they are growing in Asia and Europe.
Prudential Financial Inc (PRU-N)
A financial company that has operations in insurance, wealth management and other financial products through their subsidiaries. It has been through a tough couple of years, but it may be changing. It pays a dividend of 4%.
---
Trending Now