3 fast food stocks to buy this summer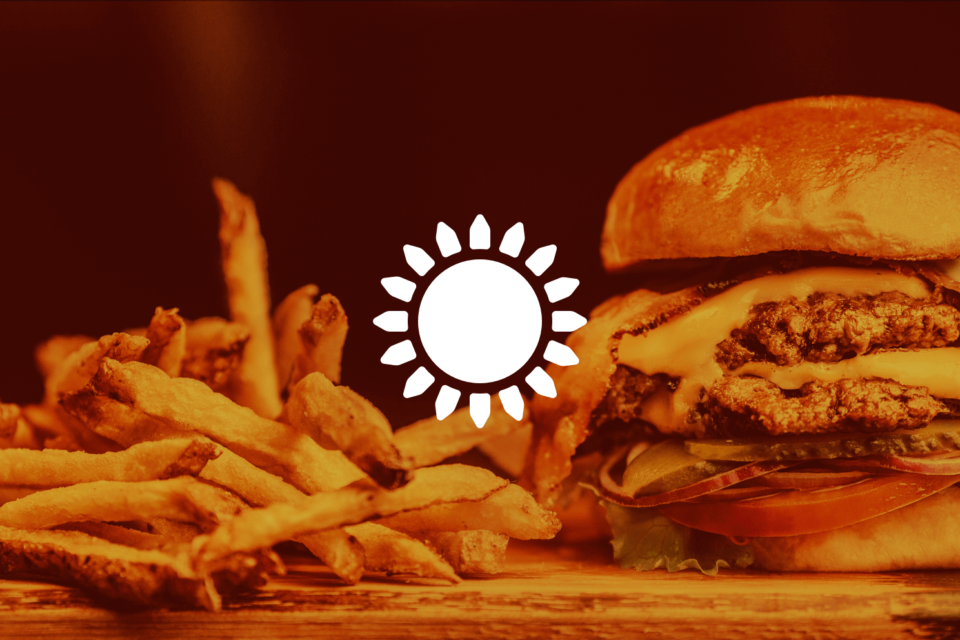 Despite worries over inflation, rising rates and the supply chain, summer promises relief in a few areas of the market. Travel is an obvious one, but the American Airlines and Marriotts of the world have already run-up. Where else to look?
Burgers, tacos and pizza are a guilty pleasure for all, a summertime rite for many and an affordable luxury for some. Fast food stocks thrived during the lockdowns, because those outlets were still open, well-known, and even delivered. The smarter chains refined their ordering app which saw revenues rise.
However, fast food faces the same challenges as other industries: rising wages and costs. Which chains can pass on these higher costs to their customers? Despite that, it's unlikely to see a drop-off in sales. Summer means getting together with friends and family and food unites them. The recent market sell-off has seen several names fall from recent highs, so could these these represent buying opportunities?

Coke
stock delivered a blowout quarter at the end of April with EPS coming in at $0.64 above the expected $0.58. Organic sales jumped 18%, nearly double what the street expected and double the pace of the previous quarter. Profit margins hover around historic highs while the cash flow is abundant enough to fuel dividends and stock buybacks. Warren Buffet adores Coke stock for its universal brand recognition and customer loyalty. Coke stock will enjoy a boost as families flock to restaurants and leisure venues like amusement parks this summer.
What about inflation? What about the cost of producing the cans and shipping the final product? So far, consumers are willing to pay more for Coke, as the company demonstrates pricing power of its iconic drink. That price/mix climbed 11% in North America, said its CEO James Quincey upon the quarter's release, and 19% in Latin America and 6% in Asia and Europe. Those prices may continue to climb though Quincey is realistic enough to admit that price increases can't continue forever. However, Quincey reiterated Coke's full-year organic full-year sales growth at 7-8% with earnings projected to rise 5-6%.
The street likes what it hears. Coke stock shares popped 4% while the S&P fell 9% in April. The company projects organic sales climbing 8% in 2022, which is only half of 2021, but consider the lockdowns in China, the Russian war and global inflation and that projection is impressive (if Coke pulls it off). It's time for Coke.

These are two fast food chains, one Canadian, then other American, both operate across North America and beyond and both just reported.
On May 3, Restaurant Brands (RBI)
reported an increase in Q1 profits and sales over a year ago.
Net income totalled $183 million in its first quarter, up from US$179 million a year earlier (all figures in USD) while profit equalled 59 cents per diluted share (for the quarter ending March 31) versus 58 cents also a year earlier. Revenue came in at $1.45 billion, up from $1.26 billion. Most impressive were its flagship brands, Tim Hortons, where sales rose 8.4% YOY, and Burger King which advanced 10.3%. Further, Timmy's sales increase 12.9% YOY vs. a 4.9% drop in the prior-year quarter, while BK's numbers were 16.5% YOY and 1.8% prior. However, Popeyes offered a mixed picture with sales growth up 4.1% YOY and 7% prior. Comps fell 3% vs. 1.5% growth in the prior year's quarter. Firehouse Subs numbers: 7.4% YOY and 27% prior while comps were 4.2% and 24.2%.
The company's EPS came in at 64 cents, up from 55 cents YOY, which beat expectations of 61 cents and $1.39 billion in revenue. Overall good. BK's same-store sales were up 20% outside America, though were flat in the U.S. which lag competitor McDonald's. Popeyes boasted massive same-store sales pre-Covid, but the problem isn't inflation but chicken. Everybody is selling fast-food chicken nowadays.
A day after QSR, Yum! Brands
reported. It missed earnings at $1.05 per share instead of $1.07, and revenues of $1.55 billion falling short of the expected $1.59 billion. Operating profit was $509 million vs. $543 million a year ago, though the company enjoyed 6% unit growth year over year, a Q1 record boasted its CEO. Meanwhile, same-store sales rose 3% in the first quarter, just missing the street's 3.2%. The picture among its main brands was generally positive: KFC same-store sales rose 3%, Taco Bell climbed 5% though Pizza Hut remained flat. Excluding China, same-store sales at KFC and Pizza Hut both jumped 10%. Not bad.
QSR stock trades at a 20x PE and Yum  stock at 22.25x, while QSR stock pays a 4.01% dividend and Yum stock 1.97%. Both stocks are trading just below 20% of their all-time highs. I can't say if either stock will return to those highs, but there is likely room to run this summer. Income investors will favour QSR stock. Both are buys.
---
Trending Now