ATD, IXJ, but BABA?
Posted On November 29, 2022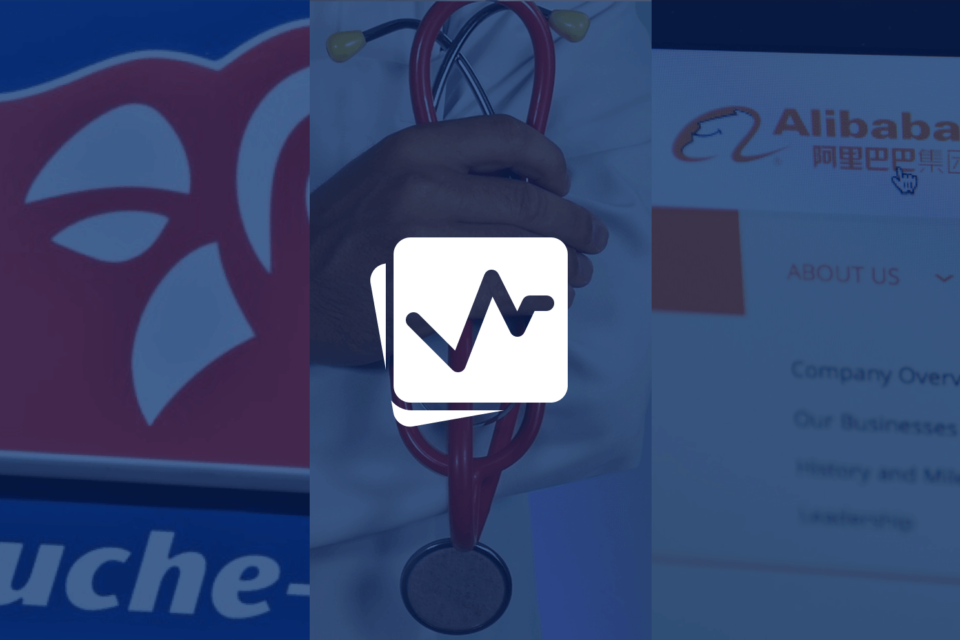 This week consider the macro environment and offer two buys and an avoid. These are long-term buys, one highly defensive, the another a grow-by-acquisition name. The third is a red light–don't buy.

ATD
is well-known to Canadian investors, and those who have owned for over the long term have been rewarded. ATD (the A and B classes have now disappeared) has returned 85.33% over five years and 31.36% in the past 12 months. Five-year revenue growth stands at 10.63% while cash flow has grown 15% annually in that time span while the dividend has risen 22% each year. Year-over-year, Alimentation's quarterly revenue growth has increased 18.7%. Compared to the TSX, ATD has jumped 42% in the past two years compared to the index's 17%. There's more room to run.
Rising oil prices have fueled Alimentation's momentum, since they run an empire of gas stations, but their real margins lie in the candy bars and soft drinks offered inside the gas station stores and not at the pumps. Further, the company's strong cash flow offers growth. Yes, ATD is one of those growth-by-acquisition stocks. Apart from failing to buy the French convenience store chain, Carrefour, ATD has a good track record of buying smaller companies then absorbing them. This trend should continue during an economic downturn (widely expected in coming months) when assets get cheaper to for Alimentation to buy.
ATD trades at 17.39x earnings, returning to levels last seen in February 2020, but the stock deserves this higher valuation given its performance and outlook. At least ATD is stable at a 1.01 beta. However, it pays only a 0.92% dividend yield, so it isn't an income play. One caveat is that the stock is approaching 52-week highs of $63.48, but Bay Street targets $70.

I would be remiss not to address the elephant in the room, China. Beijing's failed zero-Covid policy has triggered protests across China, with an intensity not seen since the student uprising in Tienanman Square of summer 1989. While much of the world, including North America, Europe, Japan and South Korea, have administered MRNA vaccines and reopened their economies, the Chinese government continues to lock down its population even though Covid cases and fatalities there are low per capita. Enough is enough, say the Chinese people, and they have risked their lives by taking to the streets.
It wasn't supposed to go this way for China in late 2022. China is supposed to be reopening. Alibaba,
the poster child for Chinese megatech (think Amazon), has popped $20 from late-October lows of $63 (all figures refer to the NYSE holding), but the protests have pressured BABA down to the mid-$70s. Sure, all tech has been hit hard this year, but in the past 12 months, the Nasdaq has slipped 28% while BABA has slid over 42%.
The major drag on Alibaba is the authoritarian Chinese government which eventually harrassed co-founder Jack Ma out of the C suite. This political interference has sabotaged a good business that boasts around 14% EPS growth, 14x forward earnings, and deep internet penetration in the world's biggest market. That is a shame. If it wasn't for Chinese premier Xi Jinping, then Alibaba would be a screaming buy. Avoid.

With oil shares falling because of China's unrest and economic economy, energy now looks shaky, but healthcare remains a safe haven. An aging population is a consistent tailwind for health. IXJ
is a basket that holds healthcare names around the world but roughly two-thirds are American. In fact, the biggest holdings (in order) are UnitedHealth, Johnson & Johnson, Eli Lilly, Pfizer and AbbVie. These names have been good performers in 2022. IXJ itself trades at a 5.57x PE, pays a dividend yield of 1.26% and charges a 0.4% MER. While the S&P has declined 13% in the last 12 months, IXJ has come out even, which is remarkable this year. In the last three months, healthcare has enjoyed robust gains with IXJ climbing 6.7% while the S&P is down nearly 1%.
IXJ is trading about $6 below its 52-week high of $91.78. There's room to run here, too.
---
Trending Now