2 Top American Beer Stocks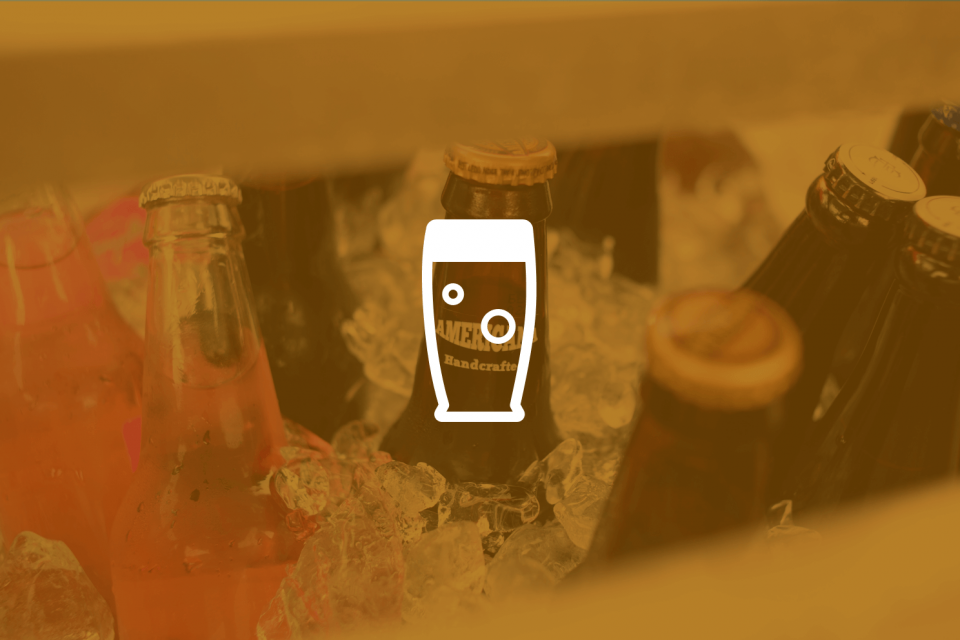 Beer Stock
It's summer. Nothing symbolizes the reopening more than a drink on a sunny patio and beer stocks are poised to profit. America is reopening, their Memorial Day is coming, while the U.K. has already re-opened its patios so that its citizens can quaff ales on patios. Canada follows a step or two behind and just passed the 50% mark in initial vaccinations as we accelerate the pace of jabs.
I heard an analyst recently call the expected travel boom "revenge travel" and I think this term applies to bars, too (though "revenge drinking" has a sinister ring to it). If they haven't already, investors should be eying the alcoholic beverage market, which enjoys a future twist: cannabis. Okay, this isn't news. Weed-infused drinks have been expected to hit bars even before grass was legalized in October 2018, but then Covid paused that. Then, Joe Biden became president as more states legalize weed. This is as good a time as any to look at beer stocks in the biggest cannabis market.

When you think weed and beer stocks, Constellation Brands comes first to mind (not to be confused with Canadian tech stock, Constellation Software). A year ago, STZ upped its stake in Canopy Growth to 38.6% and the States continues to march towards more legalization of grass.
Since last November's American election when the question was put on the ballot of certain states, New York, New Mexico and Virginia have approved bills to allow its citizens to light up. However, conservative states Mississippi, Montana and South Dakota did too. This means that only 13 states out of 50 have not legalized cannabis for recreational or medical use. It's now a matter of time before Washington ends the prohibition.
In early March, Canopy and STZ announced they would sell four CBD-infused sparkling water online. CBD is the chemical in weed that eases pain and relaxes the mind. (This is different from THC which makes you want to chill to Pink Floyd and binge on burritos.) To date, Quatreau drinks aren't available in stores, but don't be surprised when they do, at least in certain jurisdictions. "You'll see us try to really tap into that more and more over time with our Quatreau CBD drinks," said Canopy CEO, David Klein, on Mad Money, " and ultimately our THC-branded drinks when we can get them into the U.S." Consider this a promising future tailwind.
Meanwhile, STZ is doing social good and diversifying into the female Black-American market by investing in the Black-owned rosé company La Fête du Rosé. This segment has been overlooked and is another future tailwind.
What about the present? A month ago, STZ reported strong yearly sales of its flagships beers, Corona and Modelo, despite lockdowns through 2020 and early 2021. Net sales gained 8% for the year led by those brands. In fact, Modelo was the third-most popular beer in the States. However, the company's wines and spirits suffered a slight decline, not helped by Californian wildfires which raised costs. Then again, their Kim Crawford and Meiomi brands enjoyed a 5% sales rise.
Company outlook calls for a promising launch of a lemonade version of its popular Corona hard seltzer, though management warned that margins will take a small step back after climbing for several years. This is balanced by its wine division which will enjoy steady organic sales growth now that restructuring is complete.
So, will STZ stock shares pop or fizzle? Actually, year-to-date they've done both, though they have risen nearly 8%. Twice, STZ stock has dove to $210, but twice they topped $240. In last week's turbulent market, STZ stock dipped to $229.75, but began this week climbing above $236. The average price target is $260.56 based on eight buys and three holds. That PT sounds reasonable given patio season and re-openings. Take note that growth and cyclical stocks will likely continue to battle it out and produce choppiness, but those will be moments to step into STZ stock. The dividend pays a modest, but safe 1.29% dividend.
Verdict: Buy on dips.

SAM is another heavyweight in American drinks and beer stocks, but trades at 60.1x earnings compared to peers such as STZ at 26.2x (Molson Coors trades at -16.9x). SAM stock has also run up a lot this year so far, soaring 31% YTD by mid-April, but since plunging to to 6% YTD last week. Based on this metric, I would rule out SAM, but just last week, the company announced a Canadian pilot program to eventually launch non-alcoholic cannabis drinks. Details are few, but this program is one to watch.
Despite its manic run, Boston Beer still outperforms Constellation YTD at 12% to 7%, and the stocks are starting to diverge again. Wall Street likes (but doesn't love) SAM by awarding it six buys but also five holds and projects 26% upside to $1,396.30.
Shares have struggled in the past month, but may be recovering now. SAM stock beat its last four quarters, three of them handily. SAM stock pays no dividend, however. One bright spot is the company's Truly, which tops the hard seltzer market at 28% market share (gaining 7% in the last quarter) and is being heavily shipped to bars this summer. Is this enough to drive shares up? In a conference call three weeks ago, management admitted that its core beers struggled in fiscal Q1. This and its high PE make SAM stock a watch or hold.
---
Trending Now