3 Solid Infrastructure Stocks
Posted On November 8, 2022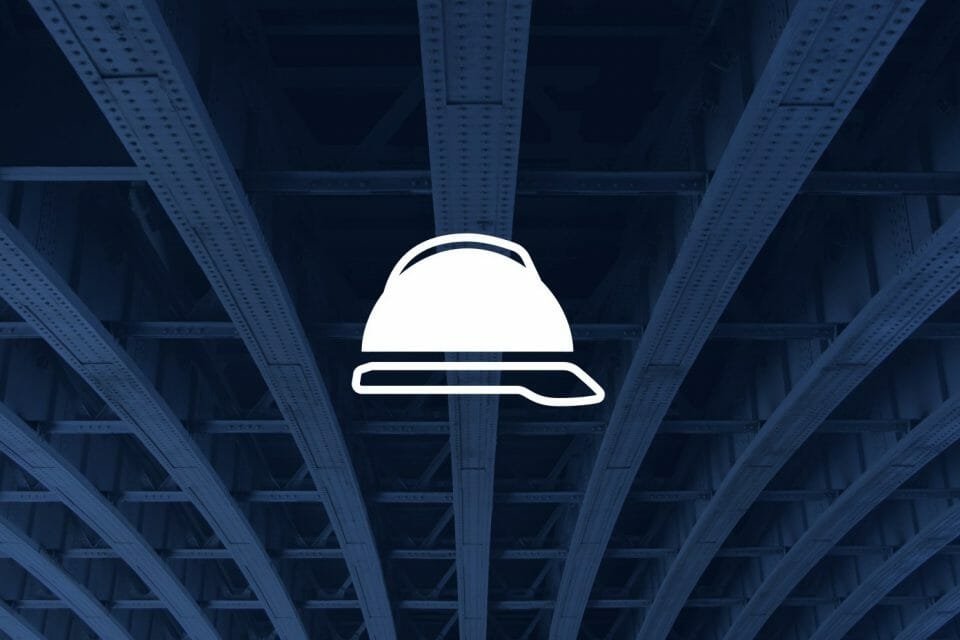 Recession or not, infrastructure spending by governments will continue. Many of these infrastructure stocks boast robust dividends, while others focus on growing sectors, in particular renewables which the Biden government gave a serious boost over the late summer with a $1-trillion bill . Before that, Biden passed a $550-billion bill for infrastructure. In a similar vein, Trudeau will spend $10 billion to fuel Canada's pandemic recovery.
The caveat is that the wheels of government turn slowly, so it takes time for the shovels to actually break dirt. Biden himself is facing a midterm election this week that could throw Washington into gridlock and slow further infrastructure plans. That said, if an investor is patient and has a time horizon of, say, five, years, the following stocks could pay some respectable returns.

Though headquartered in Montreal, WSP
operates heavily in the U.S., Latin America as well as in Europe, Africa, India and the Middle East. Canada makes up only 17% of company revenues. The does everything from renovating part of Ottawa's Parliament Hill to evaluating transportation congestion in Sweden. This global diversity is a definite plus, since it doesn't paint WSP into a corner if a single geography becomes stingy with infrastructure spending. Moreover, roughly half of WSP's projects come from public customers, since private ones are more likely to postpone projects.
Business is mounting. WPS' Q2 reported a record $11.4 billion project backlog, jumping 19% year-over-year. The balance sheet is robust, helped by cost-cutting early in Covid. WSP is a growth-by-acquisition name, including a mammoth $2.3 billion deal with John Wood Group's environmental and infrastructure business. Hope are pinned on integrating this U.K. Company as the company continues to buy during its three-year-growth plan.
WPS stock has the track record. In the last six years, shares have vaulted 340%. Though stable at a 0.99 beta, WSP does not offer a big dividend, paying only 0.92%. Income investors take note, but long-term holders should take a close look.

Those seeking income within infrastructure should look here. BIP-UN
pays a safe 4.02% dividend yield. Some prefer the parent company, which trades under the ticker BAM.A, but "the BAM" pays only 1.4%, albeit trading at only 17.48x PE compared to BIP.UN stock's 51.91x. It's a trade-off.
BIP.UN's virtues include a projected 6-9% annual organic growth, a solid track record, anchored by its parent company and a strategy of buying undervalued assets during tough economic times, precisely what lies ahead. Last week's Q3 report. Bay Street upgraded the stock with National Bank, for instance, raising BIP's EPS for the year from $2.68 to $2.70. True, other analysts actually lowered their estimates, but more raised. This included Wells Fargo. Now, there are six buys and two holds. FFO rose 15% during the quarter and the company expects 11% growth ahead, fueled by strong organic growth. BIP continues to increase dividends, raising by 6%, even as the payout ratio slipped from 75% last year to 67% now.
Cash flow is robust, because the company has sold four companies so far in 2022 and will unwind another three. Investments include helping Intel build two chip-making factories. It's a good time to step into BIP, because shares have sunk 20% during this year's bear market. Since that report, BIP.UN stock has jumped $4 from $32, but is still way off from $46, its 52-week high.

Known as Polaris Infrastructure
until four months ago, PIF's ESG's score still fly off the ESG chart, because it develops infrastructure for renewal energy projects, particularly in Latin America. That includes operating 72 MW of geothermal in Nicaragua, another 33 MW of hydroelectric in Peru and 32.6 MWdc in solar energy in the Dominican Republic. One solar project in Panama is funded by cash, Such projects offer long-life contracts and revenues. Polaris is stable. True, pandemic delays caused Polaris to miss a quarter earlier this year, but that is now in the rear-view mirror. PIF stock is earmarked to steadily grow.
Companies like Polaris trade at high PEs (102.44x), but that's par for the course. Another caveat is that PIF is a small-cap of only $344 million, so it can be vulnerable to market mood swings—and we've had no shortage of that. PIF pays a steady dividend of 5%, which investors can collect as they wait. Given PIF's caveats, consider this stock more a risky or partial buy.
---
Trending Now