3 Growing Tech Stocks
Posted On August 17, 2021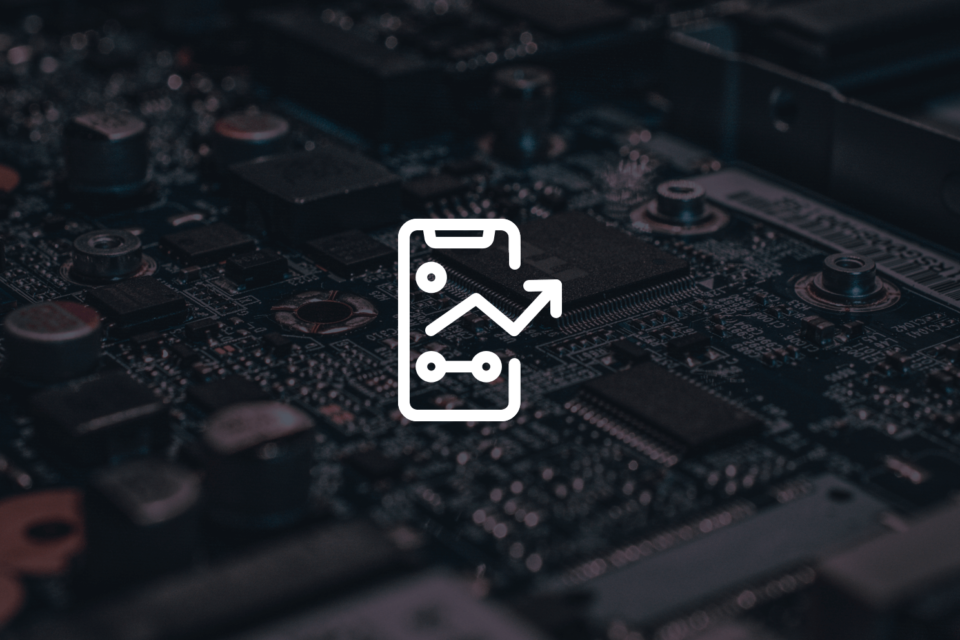 3 Tech Stocks
With markets reaching new highs almost every session, it's hard to find stocks with upside, and who knows when the next pullback of more than 5% will occur? Some corners of tech stocks offer value and promise growth:

Last Friday, a U.S. International Trade Commission judge ruled in Sonos' favour and against Google. Back in January 2020, Sonos claimed Google had infringed on five of its smart-speaker patents by using Sonos technology in Google products. Specifically, Sonos demanded a sales ban on Nest home speakers, Pixel smartphones and Chromecasts, all under Google. Though a final court decision isn't expected until December, it's likely that eventually Sonos will receive lucrative licensing deals from Google and from any tech firm also infringing on any of its 2,149 patents. Right now, licensing royalties account for fewer than 5% of Sonos's revenues, but expect that to jump. Also last week, Sonos reported a strong Q3 with sales popping 52% YOY, and operating profits hiking to $46.7 million from a loss of $2.7 million 12 months earlier.
This double-whammy propelled SONO stock shares by 8% at Monday's opening, the first session after that court ruling. Volumes hit 15 million a mere hour after the opening bell, compared to a daily norm of 1.9 million. You may think that the upswing is over, but there's room to run for this maker of home theatre speakers which has handily beaten its last four quarters. The tech stock also boasts above-industry margins, such as 47.41% gross margin compared to 27.95%, and an ROI of 34.72% vs. 7.24%. However, SONO stock pays no dividend and its PE is fast leaving behind the industry's 19.3x, but that's to be expected for a stock that'll enjoy sharp growth. Three analysts rate SONO stock a buy and two others a hold, though all those calls were made before Friday's ruling. The price target for the tech stock is $50.50. At last Friday's close, shares stood at $38.14. On January 4 this year, the price was $23.24.
A definite buy.

With Activsion Blizzard reeling from a recent sexual harassment lawsuit based on several claims and a report slamming it for incompetence in designing a key video game last year, shareholders of video game stocks are looking kindly upon names like Electronic Arts.
Two weeks ago, EA stock reported and beat its guidance in Q1 revenues, bookings and EPS. On top of that, management raised its full-year outlook. EA bought back $325 million of shares in that quarter, bringing the 12-month total to $976 million (all figures in USD). The tech stock continues to swim in cash at $1.413 billion for the trailing 12 months.
As for the games themselves: net bookings for those 12 months came in at $6.136 billion or up 3% YOY; FIFA Ultimate Team matches leapt 48% YOY; and season nine of Apex Legends averaged 13 million weekly active players and set a new daily record.
True, the YOY comps were down: net bookings were -3.9% to $1.34 billion while Q1 earnings of $0.71 EPS dropped 43.2%. Remember that we're comparing the first lockdown last year against the start of reopening this year. Another key concept at play is expectations. Management's guides for $1.25 billion in projected net bookings. Further, full-year guidance rose to an expected $6.85 billion, earnings of $1.58 per share, and cash flow of $1.85 billion. Another key to consider: Battlefield 2042: Apex Legends enjoyed a strong quarter at 13 million weekly users and is on track to grow more than 20% this year, helped by a mobile launch.
However, EA stock shares actually declined 5.3% in the week following that generally positive quarter, suffering because investors view video game stocks at pandemic plays where people were stuck at home playing games. Year-to-date, EA stock is down 3% and basically rangebound. To compare, Take Two has fallen about 10% while Activision Blizzard has plunged 23%.
The pessimism is misplaced. A major factor is that mobile games are the fastest growing area in this $200 billion industry, which will allow gamers to play on their smartphones anywhere. Mobile revenue comps at EA rose 8% to $218 million compared to overall revenues climbing 6% to $1.55 billion
An analyst from Cowen recently wrote that data "suggests that gaming engagement stabilized in July which is consistent with" guidance issued by the above-mentioned game stock plus Take Two Interactive and Playtika, an Israel mobile gamer that launched last January. In total, 17 analysts rate EA a buy while four declare a hold. The price target is $172.10 or 24% upside. EA pays a modest 0.49% dividend yield, half the industry average.

Speaking of Take Two,
its shares dipped 8.7% a week after issuing its report earlier this month. TTWO is expanding its mobile catalogue after recently buying Socialpoint, Playdots and Nordeus. Its WWE SuperCard is its current top mobile game at over 24 million downloads. TTWO stock beat earnings, but didn't change its outlook when the street was expecting an upgrade. Hence, the sell-off. However, TTWO's PE stands at 28.6x while EA's is precisely twice as much. Then again, Take Two pays no dividend and the company is losing market share. Despite the drop in share price, the street hasn't changed its 16 buys since that quarterly report (plus five holds and one sell signal). The price target is $213.57 or 33% upside.
Consider both names a buy, though EA stock gets the edge due to its stronger outlook based on its mobile games. Overall, the industry: gamers play for life and the younger players (kids and millennials) are glues to their smartphones.
---
Trending Now