3 Fast Food Stocks to Nibble On
Posted On October 18, 2022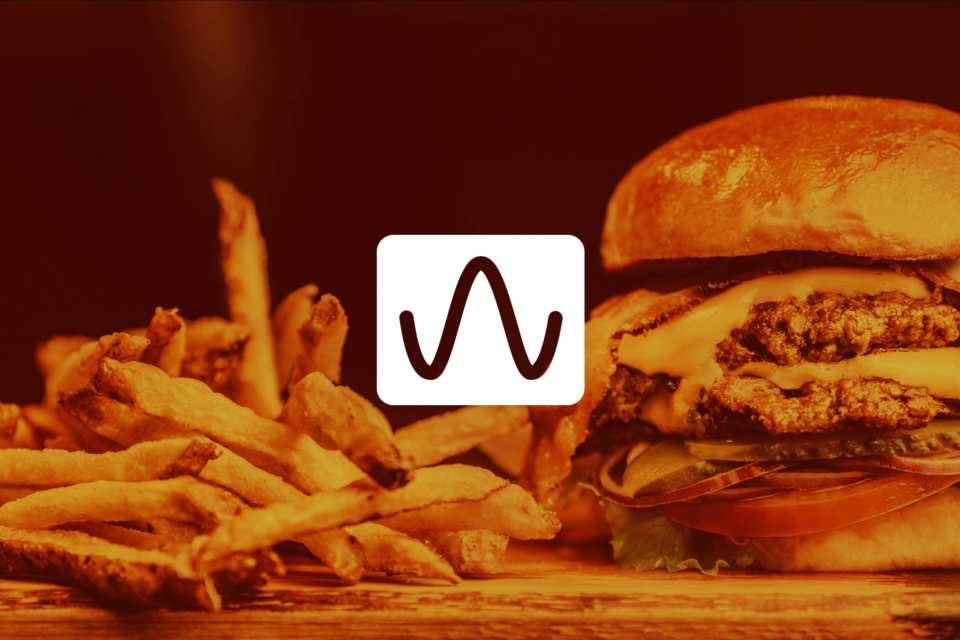 The fast food stocks beat earnings last week, proving that people love their junk food despite 40-year high inflation—or maybe because of that. Regardless, junk food is cheap, familiar and offers comfort. (We'll turn a blind eye to nutrition in this column.) More relevant to investors, each of the companies below can pass higher supply and labour costs onto their customers. So far. Labour shortages and inflation remain headwinds for this sector and the wider economy, but for now, hungry consumers will take comfort in pepperoni pizzas and colas.

The pizza chain and steady fast food stock delivered a tasty quarter recently. Domino's
U.S. same-store sales came in better than expected, Q3 revenue rose 7.1% and their net global stores growth met guidance at 6.2%. Stronger U.S. sales offsets weakness abroad due to the strong American dollar. The topline climbed to $1.07 billion above expectations, as U.S. sales climbed 2% which offset the 1.8% decline overseas. If the USD weren't so high, those foreigns sales would have jumped 5.2%. The headwinds forced profit to shrink to $2.79 a share which missed the street's $2.97.
However, its CEO Russell Weiner warned that "inflation will impact delivery more than carryout due to the added expense of tips." Of course, every sector and nearly every business is battling inflation and staff shortages. The point is, Domino's is still making its numbers. In response, Domino's is focusing more on its takeaway (pick-up a pizza) business as it adds more delivery drivers. Domino's trades at 25x PE and pays only a 1.5% dividend though at a super safe 31.48% payout ratio. With a beta of only 0.69, DPZ stock is steady.
Caveat: DPZ stock has missed its last four quarters in terms of earnings. So, half of Wall Street is calling a hold on the name, 11 to be precise, with nine buys and two sells. In other words, grab a slice, but not an entire pizza.

Similarly, Pepsi
made its numbers by raising prices by 17% and shrinking only 1% in product volume. Revenues were up 9% for Q3 YOY, totaling $21.97 billion and beating the street's $20.84 billion. Its Q3 EPS came in at $1.97 well ahead of the expected $1.84. This despite weakness in Frito-Lay's North American division. Total organic growth clocked in at 16%. Not only that but management raised full-year guidance from 10% organic revenue growth to 12% and raised EPS growth from 8% to 10%. Back to Frito-Lay: volumes dipped in the quarter, but revenue did pop 20%. Similarly, Quaker Food North American revenue rose 15% despite another decline in volume.
Pepsi's PE of 24.46x has given some investors pause, but it's actually slightly lower than Coke's (25.4x). On that same note, PEP stock's price-to-cash flow of 18.6x clocks in lower than its rival which is 21.7x. Pepsi's not-bad dividend yield of 2.63% is safe at a 63% payout ratio, though trails Coke's at 3.19%. Pepsi currently trades around $170, give or take $2 in this choppy market. Shares are trading right at the 50- and 200-day moving averages.
In the past two weeks, analysts have been setting price targets above $172 to as high as $190. The average is $183.82, so Wall Street sees a little more upside. By the way, there are seven buys and four holds on PEP.

Any discussion of Pepsi inevitably invites comparisons to Coke
and not just about taste. Both soft drink producers have beaten their last four quarters with Coke most recently in late July coming in at $0.70, just beating the street's $0.67. Revenues of $11.30 billion beat the expected $10.57 billion. COKE stock reports on Oct. 25 and the market is clearly bullish at 11 buys and three holds while targeting 20% higher to $66 a share.
Both companies are easily outperforming the S&P this year, which is down nearly 25% while Coke has sank 6.7% but Pepsi merely 1.75%. Take note that Coke has outperformed both until Pepsi's recent quarter. Could Coke regain leadership?
Since 2004, Coca-Cola has the greatest market share in the soft drinks market. In 2022, it stood at 44.9% vs. Pepsi's 25.9% and Dr. Pepper's 21.1%. In fact, Coke has been gaining a little. In 2004, Coke had 42% market share vs. Pepsi's 30.5%. Moreover, the global soft drink market is projected to grow 5.3% CAGR through 2028.
Both cola makers enjoy the same tailwind and both are buys, but given historic market share performance, Coke gets the edge.
---
Trending Now